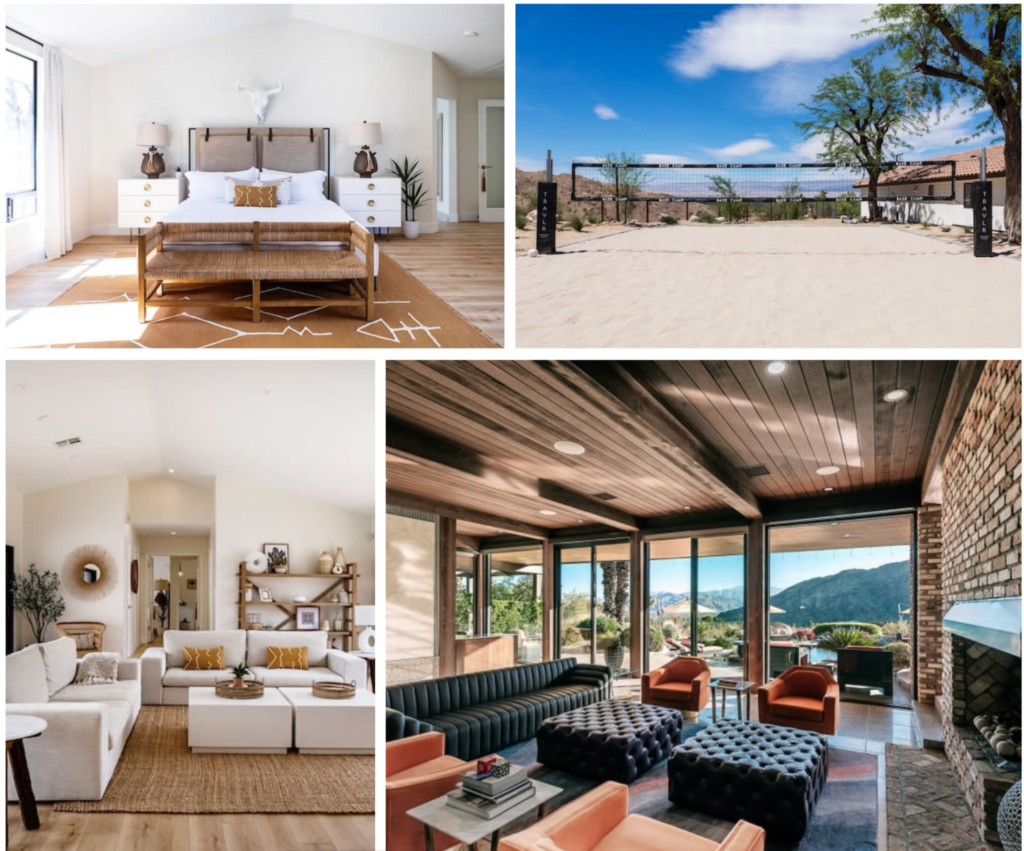 Photos courtesty of Stayhvn
Palm Springs, California 
Coachella, a star-studded music, and arts festival are celebrated yearly to pay homage to various musicians, singers, and artists from pop culture. The festival became extremely famous globally not because of the music and singers alone but because of the Instagrammable vibes, it gives off to its spectators and people. Thousands of people attend the festival on the outskirts of California with their friends and families each year. 
The Coachella festival will be celebrated again; in 2023 April 13th through 23rd, in the desert of California. If you are planning to attend the infamous festival and are looking for a place to stay and make the most of your trip, then you must visit this stunning villa located in Palm Desert, California.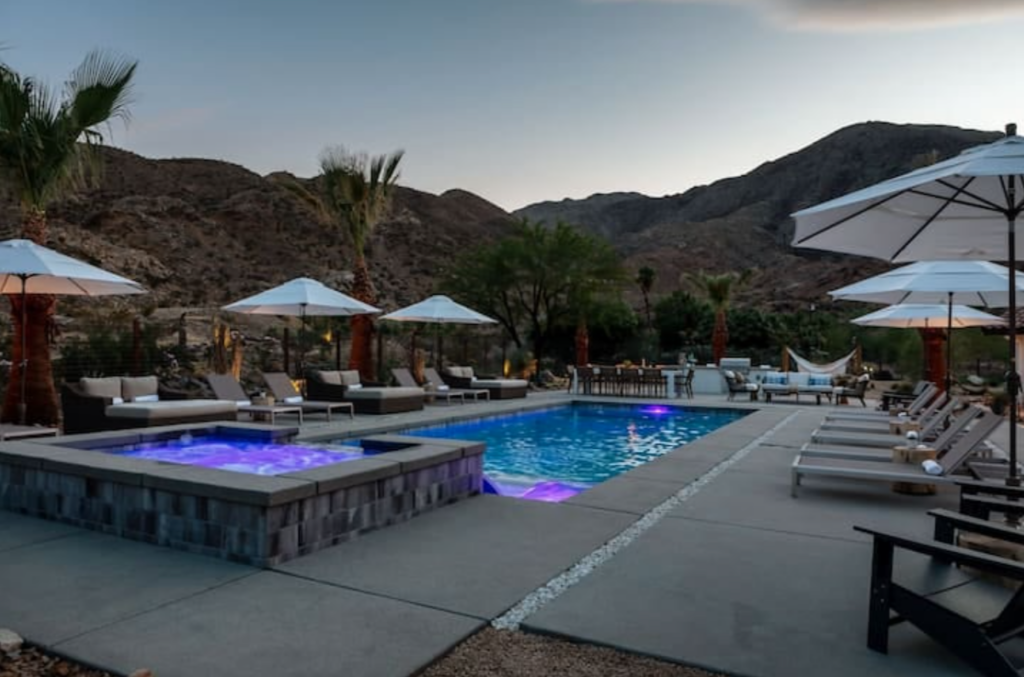 Stunning Views In the Desert
This chic and elegant property is in the middle of the desert and surrounded by sandy mountains and clear skies. This location is ideal for you to stay with your friends and loved ones to enjoy, relax, swim and make the most of your trip. 
The property has 9 bedrooms, 5 bathrooms, a hot tub, 2 swimming pools, a fire pit, a hammock garden, sand volleyball, and a game room. Moreover, you have beautiful views of palm trees and mountains cascading through the villa. This luxury desert treat is genuinely one of a kind for you to enjoy.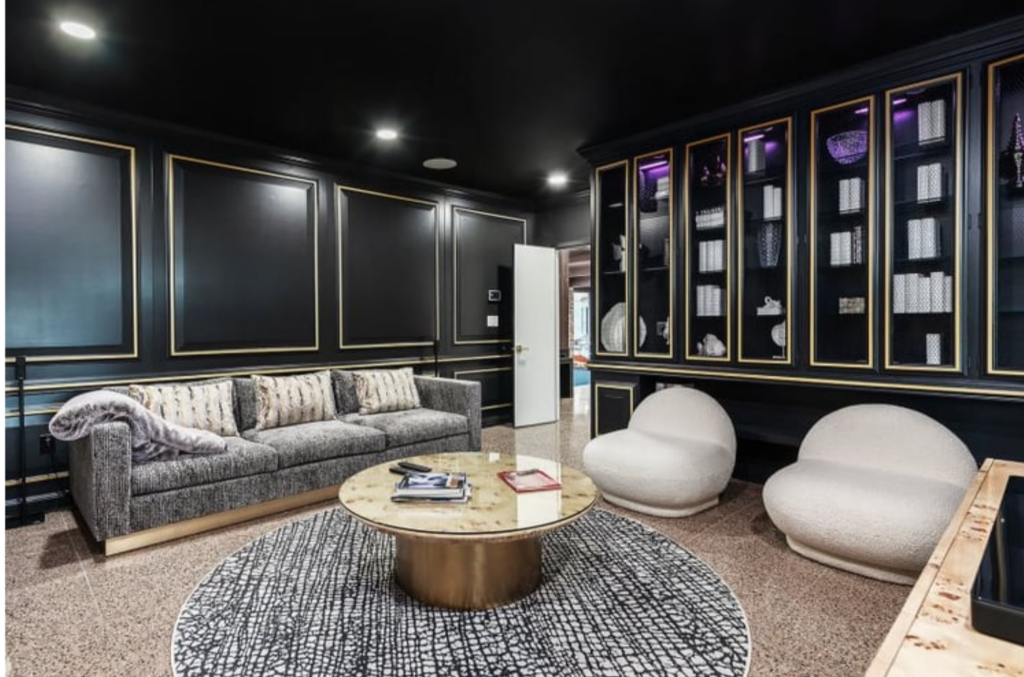 The grounds of this property have a modern touch to its interior with elegant furniture and an urbane atmosphere. The entire theme revolves around a neutral tone palette. You can sit in the spacious living rooms and have a bottle of wine with your friends while enjoying the 365 degrees view of the surrounding valley along with the natural glow it brings into the area. 
Smart televisions are also available in the guest suites, along with a speedy Wi-Fi connection. The property also provides its visitors with basic toiletries, washers, and dryers. The dining hall can easily cater to a large group of people. The kitchen is fully equipped and up-to-date and provides island seating to entertain friends and couples. 
Space For Everyone
This luxury property can easily accommodate 16 guests in its beautifully spacious rooms. Six bedrooms are located inside the villa, and three cabins are in the courtyard. The property is located in a perfect location, and everything is easily accessible within walking distance. You can easily visit the Coachella festival, local shops, and restaurants and can also go for a hike through various hiking trails in the desert. The location also has a parking facility and is child friendly.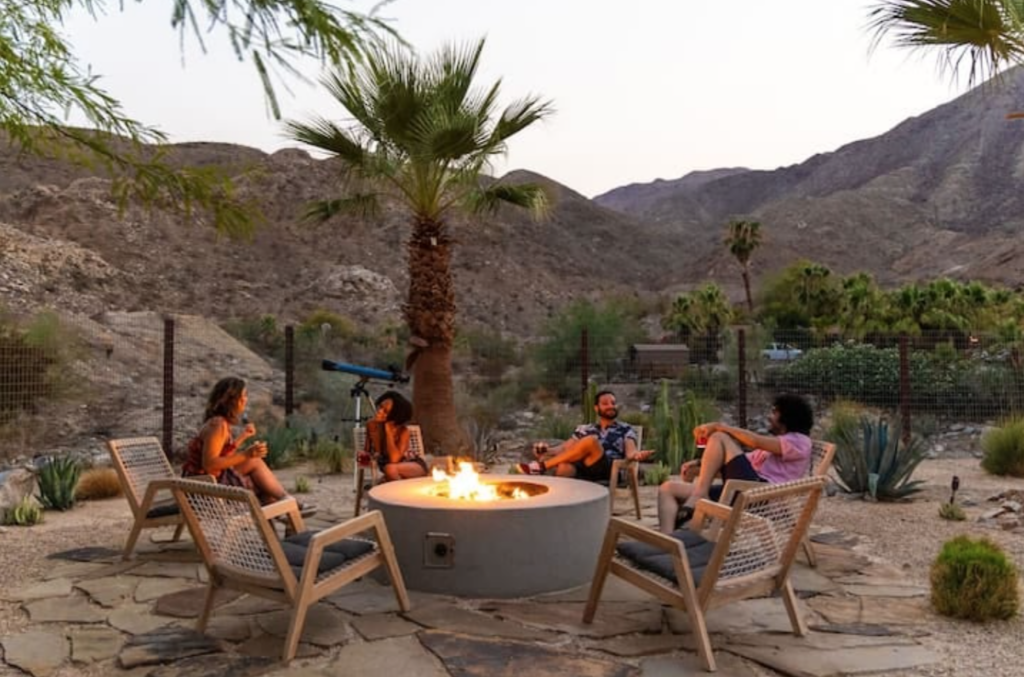 The notable places you can visit while staying in the villa during the Coachella festival are Old Town La Quinta, Downtown Palm Springs, Palm Desert, Indian Wells Tennis Garden, and Empire Polo Fields. The polo matches can be enjoyed free of cost while having a picnic with your friends and family.
Whether you're looking for Coachella accommodations or a long-term group stay; book with a trusted Seattle travel agent.
Would you like to learn more? Send us a message: hello@danitravelswell.com.