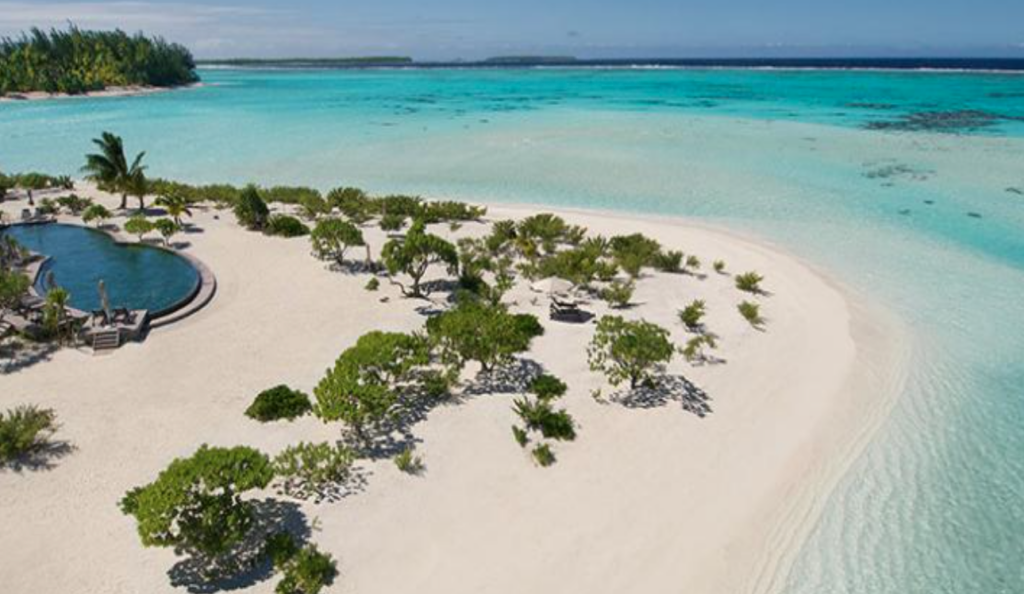 French Polynesia – The Brando:
If you're looking for a truly opulent vacation, look no further than the Brando resort; the only all-inclusive property in French Polynesia. This secluded island paradise is only accessible by private plane, and it boasts pristine beaches, crystal-clear waters, and luxurious accommodations. From the moment you arrive, you'll be treated like royalty. The staff will attend to your every need, as you can spend your days lounging on the beach, exploring the jungle, or simply relaxing in the overwater spa. This sustainable property also features seawater air conditioning; no need to close your patio door while the AC on!
The resort, which is located on the private island of Tetiaroa, features 35 bungalows that overlook the lagoon, each with its own plunge pool. Guests can enjoy various activities such as snorkeling, kayaking, and stand-up paddle boarding. Are you seeking to create a once-in-a-lifetime vacation experience? The Brando resort is sure to exceed your expectations. Give Dani Travels a call today for a special amenity with your booking!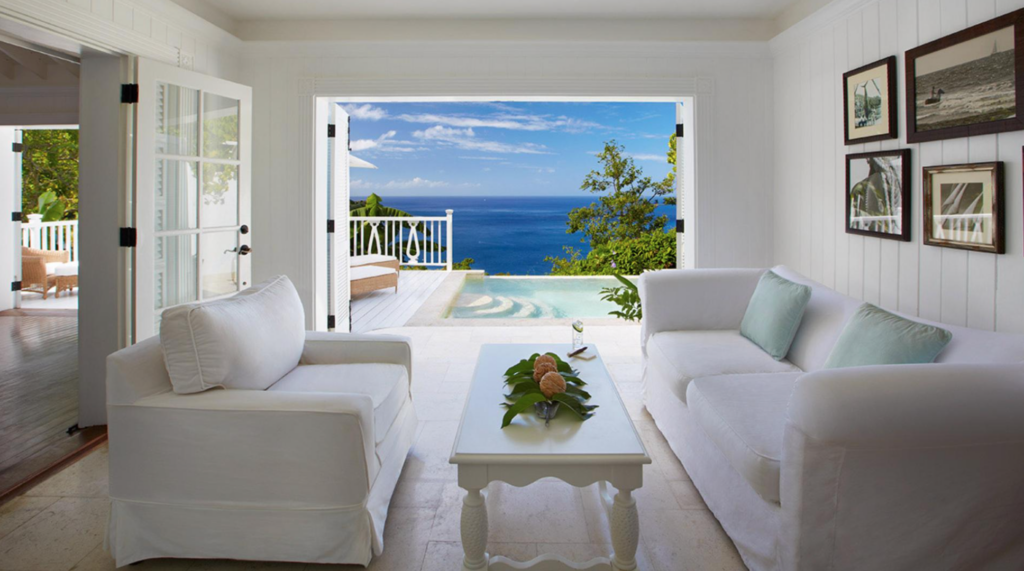 St. Lucia – Viceroy Sugar Bay
Need a mix of seclusion and adventure? Then look no further than Viceroy Sugar Bay St. Lucia! This beautiful resort is nestled on a stunning stretch of white sand beach and offers a wide range of delicious dining options and luxurious accommodations. When you're not relaxing in your spacious suite or taking a dip in the infinity pool, be sure to explore all that the island has to offer. From hiking through lush rainforests to zip-lining through the treetops, there's something for everyone at Viceroy Sugar Bay St. Lucia. And with its convenient location just minutes from the airport, it's easy to see why this resort is a client favorite. So what are you waiting for? Book your stay at Viceroy Sugar Bay, St. Lucia with your friendly Seattle Travel Advisor, today!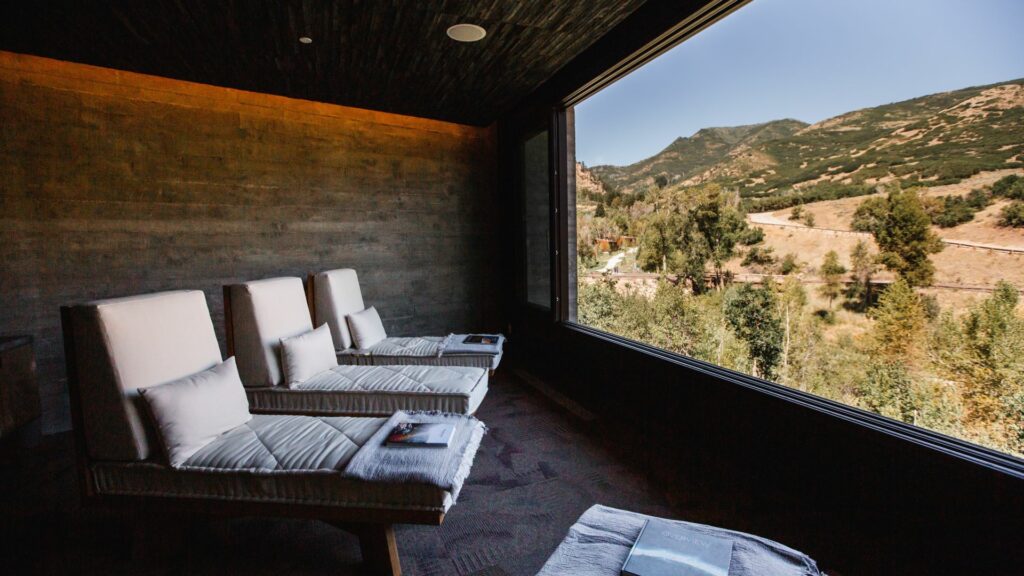 Utah, USA – The Lodge at Blue Sky
The Lodge at Blue Sky in Utah is the perfect place to get away from it all. Surrounded by stunning natural beauty, it offers the perfect opportunity to relax and recharge. The attentive staff are on hand to make sure your every need is taken care of.
The lodge features a variety of room types to suit any need, from cozy standard rooms to spacious suites with private balconies. Each room is beautifully appointed with high-end furnishings and come equipped with all the amenities needed for a comfortable stay, including free Wi-Fi, flat-screen TVs, and Keurig coffee makers. Guests can also enjoy access to the lodge's on-site restaurant, spa, and fitness center during their stay. Whether you're looking for a romantic getaway or a family vacation, The Lodge at Blue Sky offers the perfect setting for an unforgettable experience. Book with Dani Travels to receive exclusive upgrades and perks.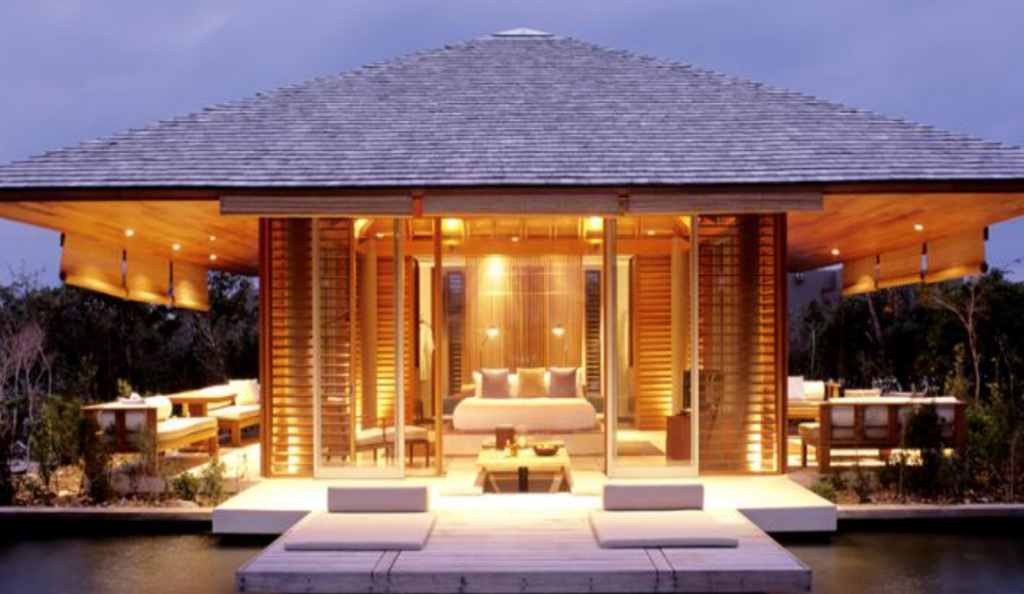 Amanyara – Turks and Caicos
Amanyara is luxury travel at its best. This gorgeous resort is nestled on the shores of Turks and Caicos, providing guests with stunning views of the turquoise waters.
The rooms are spacious and well-appointed, with large windows that let in plenty of natural light. The furniture is modern and chic, and the beds are extremely comfortable. The bathrooms are large and luxurious, with walk-in showers and soaking tubs. The staff is friendly and helpful, and the overall atmosphere of the hotel is very relaxing. If you're looking for a modern and stylish hotel in Turks and Caicos, Amanyara is the perfect choice. Guests can also enjoy a variety of activities such as snorkeling, kayaking, and windsurfing.
Our Seattle team will work with you to create a custom travel experience that includes everything from luxury transportation to tailored activities and excursions. With its world-class amenities and personalized service, it's no wonder that Amanyara is one of the most popular luxury destinations in the world.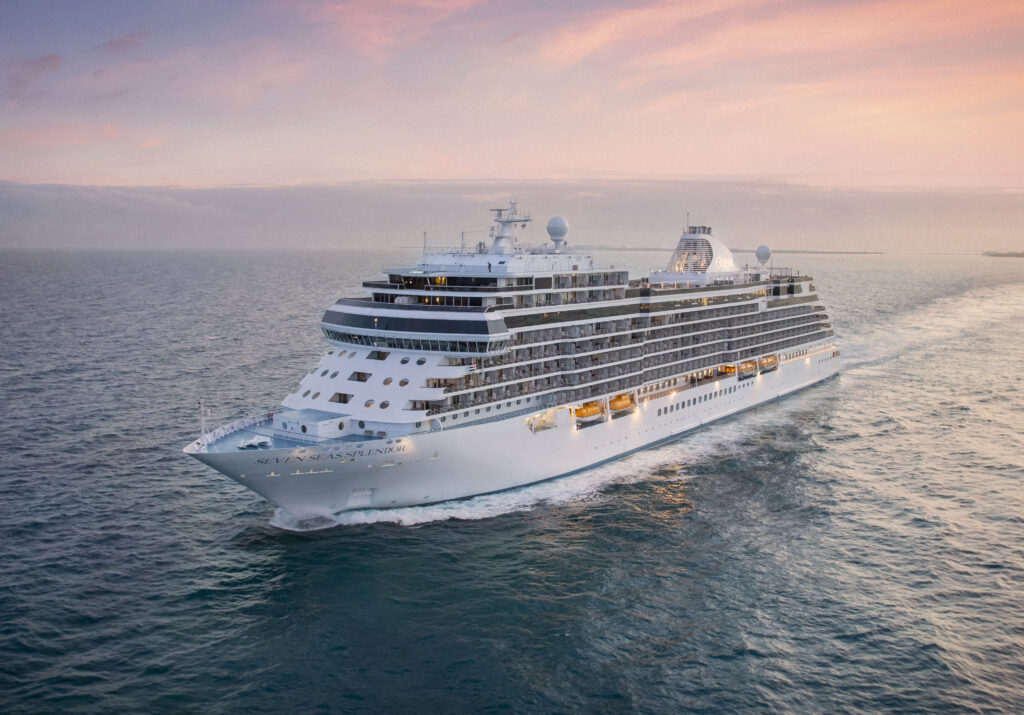 Regent Seven Seas – Cruise
Regent Seven Seas Cruises offer an unparalleled luxury cruise experience, with all-inclusive fares that cover everything from your stateroom to onboard activities and entertainment. You'll enjoy sumptuous cuisine, impeccable service, and stunning destinations around the world.
Their cruises visit over 450 ports on all seven continents, so there is sure to be a destination that interests you. And with Regent Seven Seas, you can be sure that you will be traveling in style. All their ships are luxury vessels, and their staff is dedicated to providing outstanding service. When it comes to excursions, they offer a wide variety of options to suit every interest. Whether you want to go on a safari in Africa, hike through the Amazon rainforest, or explore the Great Wall of China, they have an excursion that will fit your needs. With Regent Seven Seas Cruises, you can indulge your wanderlust and travel the world in luxury. Give Dani Travels a call today for a special amenity with your booking.