Unique accommodations, ancient mysteries, and sand-covered pyramids. Egypt is a haven for travel lovers!
Whether you have a few days or weeks to relax, a professionally curated trip to Egypt is sure to please. From ancient ruins and temples to private Nile river cruises; expect to be awestruck. Enjoy the conveniences of five-star accommodations and amenities, along with opulent dining and spa experiences.
There is more to luxury travel than one may think. Participation and engagement is the key. You want to make the most of your time and funds by immersing yourself in cultural and adventure-seeking activities. Due to this, Egypt is an ideal travel spot for anybody seeking a multi-faceted itinerary.
Having a seasoned travel agent build and guide your trip is our recommended way of exploring this historic locale. We can provide you with special access that other tourists may not receive; by arranging behind-the-scenes access to exclusive museums, dining, and traditional Egyptian experiences.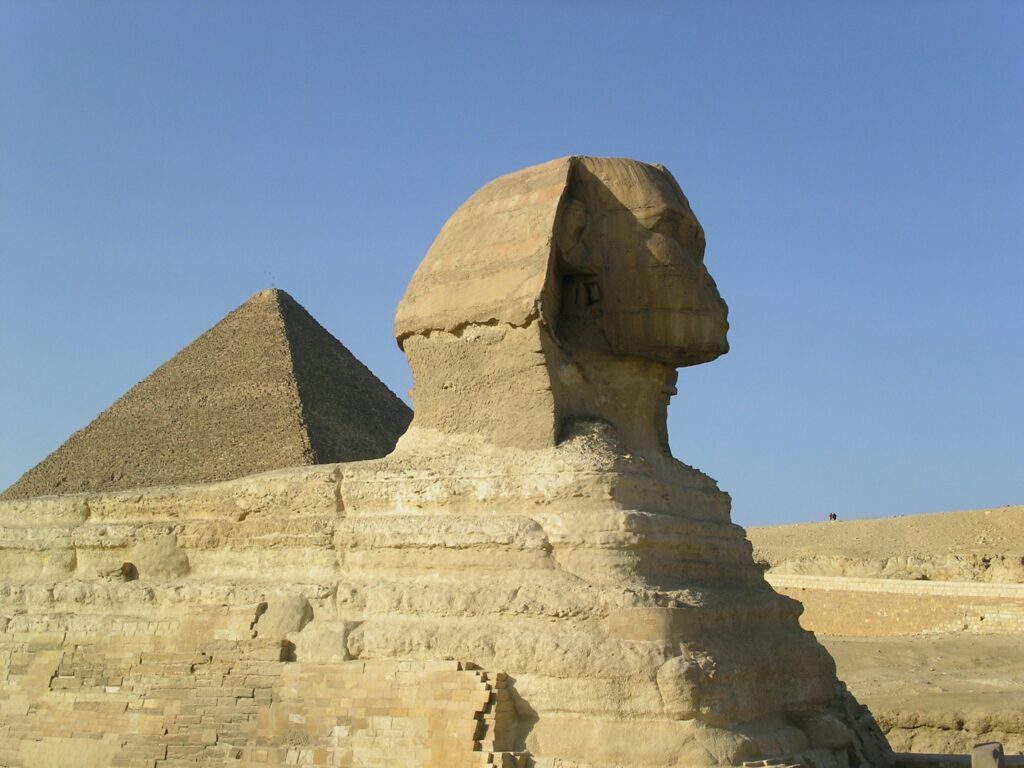 Natural Wonders every Traveler Should See
Even though 95% of Egypt is desert, it offers breathtaking scenery, particularly along the fertile Nile region and the coast. Revel in some of Egypt's most beautiful sights while relaxing on a luxurious Nile cruise.
Ras Muhammad National Park in the Sinai Peninsula is great for exploring coral reefs if you're interested in wildlife. It is highly advised that beach-goers visit the resort towns of Marsa Alam, South Sinai, and Dahab.
We recommend personalized tours of any of these destinations; which can be set up seamlessly for you and your loved ones. In addition, your travel advisor can tailor your trip to your specific interests and needs, whether dinner beside the Giza Pyramids or a night tour of the Valley of the Kings.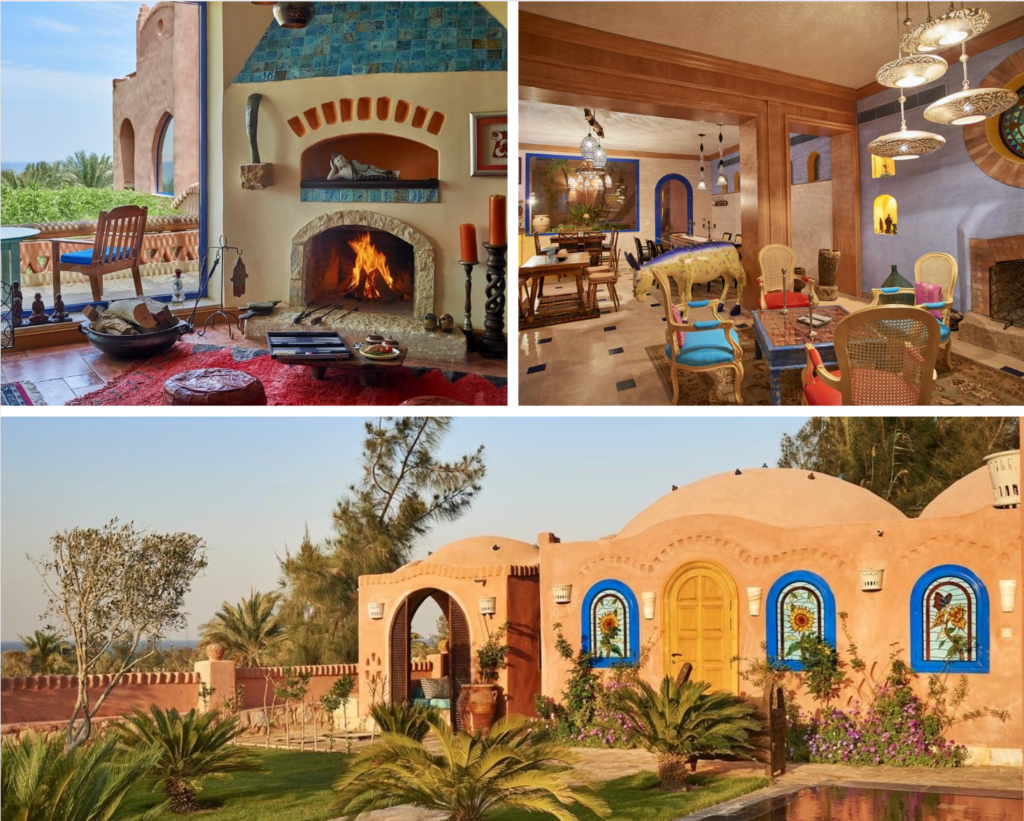 Authentic and Unique Luxury Villas
Amazing Villas, Hotels, and Resorts
Egypt offers a plethora of five-star luxury accommodations that are a fusion of authentic Egyptian aesthetics and modern comfort. Here are some of the most exclusive hotels in Egypt with stunning scenery and views.
Four Seasons Hotel Cairo at First Residence
Sofitel Legend Old Cataract Aswan
Steignenberger Alcazar, Sharm El Sheikh
The Royal Savoy, Sharm El-Sheikh
We highly recommend reserving a private residence for travelers looking for a more exclusive experience.  Work with an experienced travel agent to secure onsite child-care services, a personal chef, and/or private tour guides for your next vacation or retreat.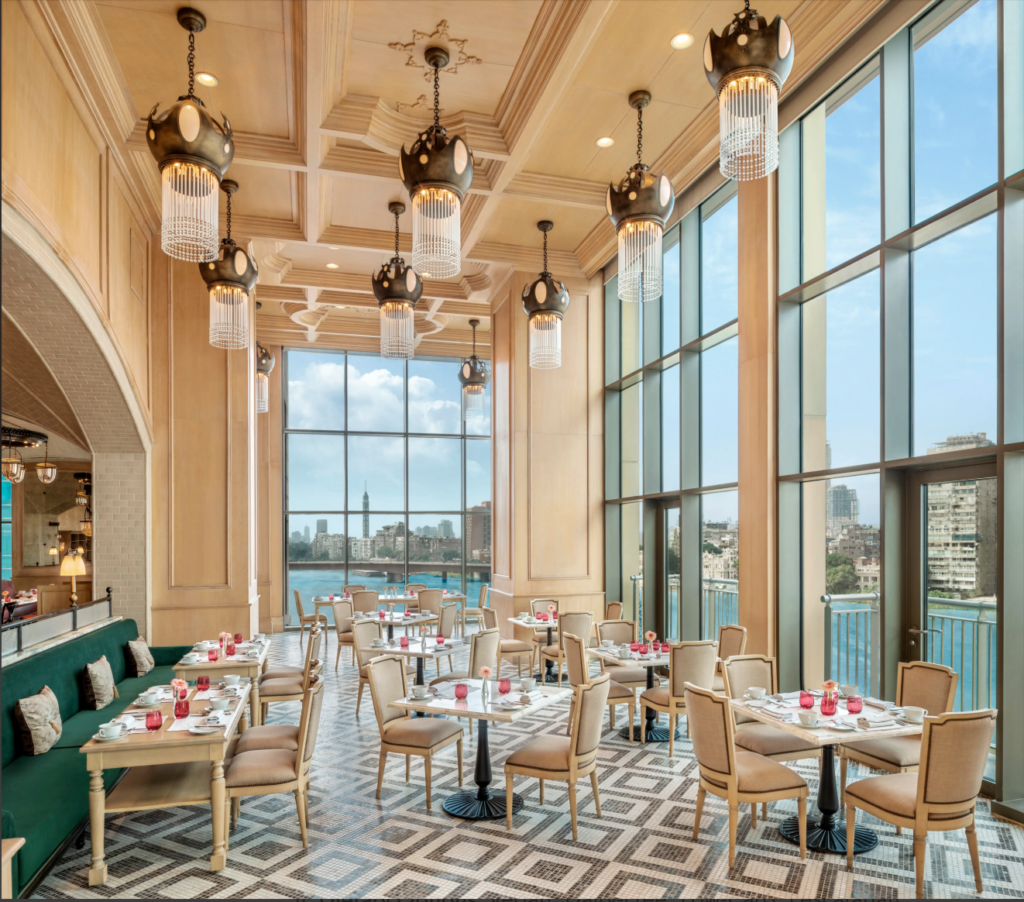 World-class Dining at your Fingertips
Travelers who enjoy fine dining will find Egypt to be a paradise. Traditional cuisines are a feast to look at and delicious because of the wide variety of fragrant and colorful spices and herbs. Turkish and Mediterranean flavors are found throughout the local cuisine. The tagjin lahma, a dish made with beef, is an excellent option for meat lovers, while the Om Ali (bread and butter pudding with almonds and cream) and Konafa are to be noticed by those with a taste for the best desserts (shredded filo dough cooked in butter and syrup).
Fine dining establishments frequently provide both traditional and exotic cuisines from throughout the world. Here are a handful of our favorite ultra-luxury and upscale Egyptian restaurants to try on your next trip:
Al Khal, Egyptian Restaurant
Fayruz Lebanese Restaurant
Saigon Restaurant and Lounge
Noble House
La Zisa, St. Regis Cairo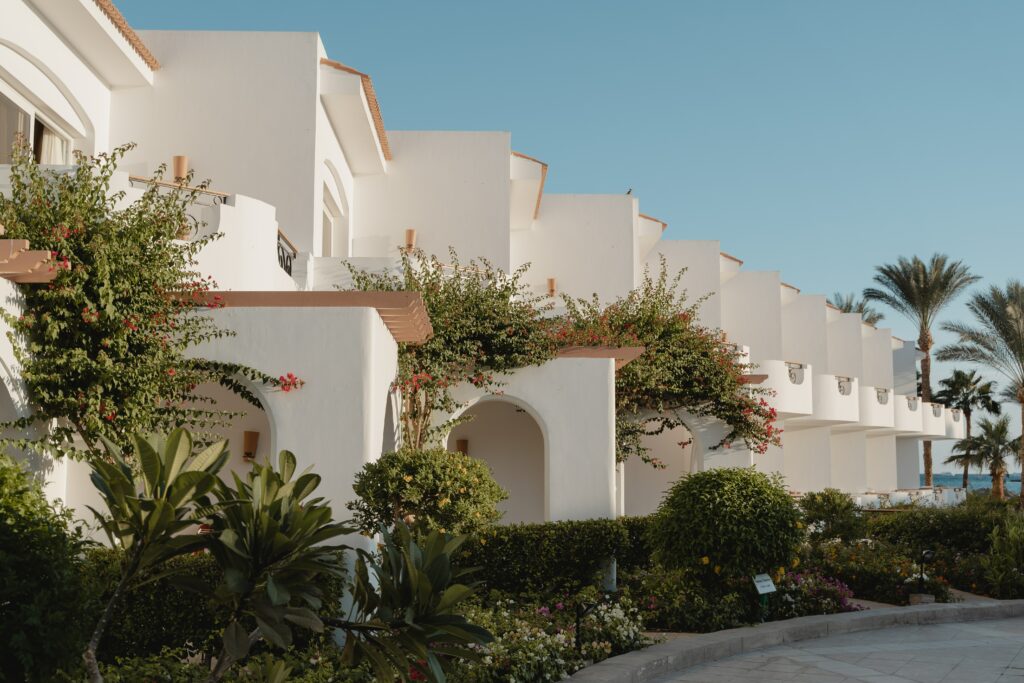 Experience 360° Wellness and Stunning Views
Word-class Spas and Wellness Centers
The spas in Egypt are among the most lavish and exotic in the world. On your rest day, treat your tired muscles to a soothing massage. You can get exotic beauty treatments like the Cleopatra Bath Ritual and the Moroccan Bath Ritual at The Spa at the Four Seasons Hotel Cairo on Nile Plaza in Cairo.
The Mandara Spa at the JW Marriott in Cairo is influenced by wellness traditions from Egypt, India, Bali, and Thailand. This makes the spa a destination in and of itself. When looking for a relaxing experience in Aswan, take advantage of the So Spa at the Sofitel Legend Old Cataract. Lose track of time with a 120-minute Nubian Experience; complete with a black soap scrub, and massage under a Vichy rain shower.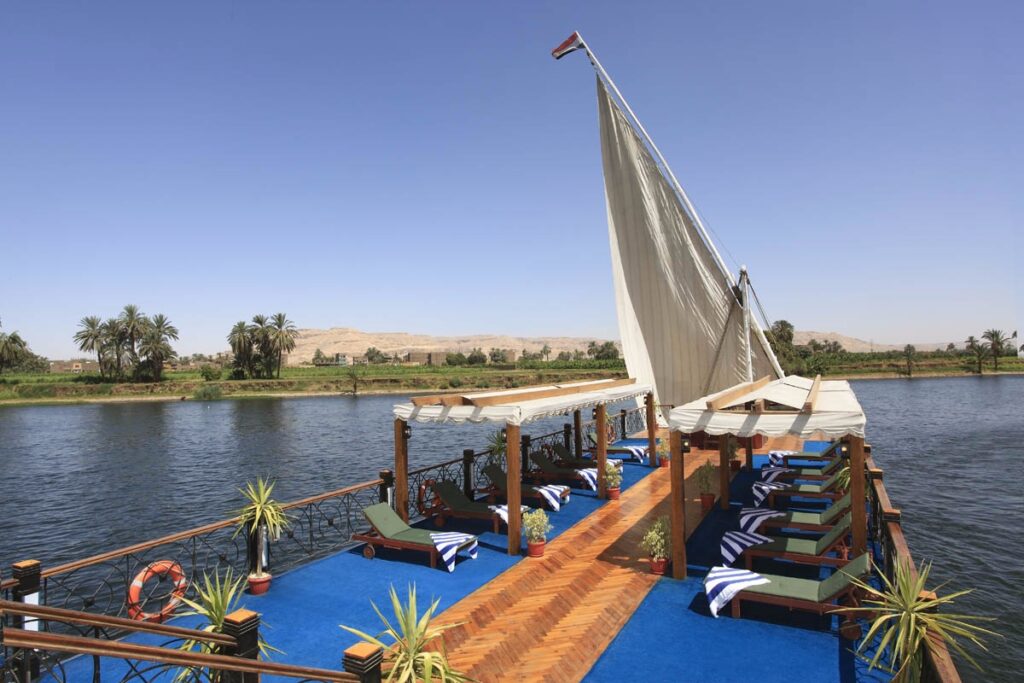 Charter a Private Felucca to Relax on the Nile
One-of-a-kind, High-end Experiences
It's crucial to plan for high-quality, stress-free, and safe trips. No one wants to waste time on planning blindly.  The best luxury vacations are the ones that are tailor-made to suit your specific interests and preferences. For each stop on your itinerary, a luxury travel advisor will select and organize a set of activities, transportation and any other additions you'd be interested in experiencing. Not sure where to start? We can help with that, too.
Egypt is the best place for luxury travelers who want to try out new things to do. A trip on the Nile in a felucca or a private meal with up-close pyramid views are both just a couple of the many options available to make your trip unforgettable.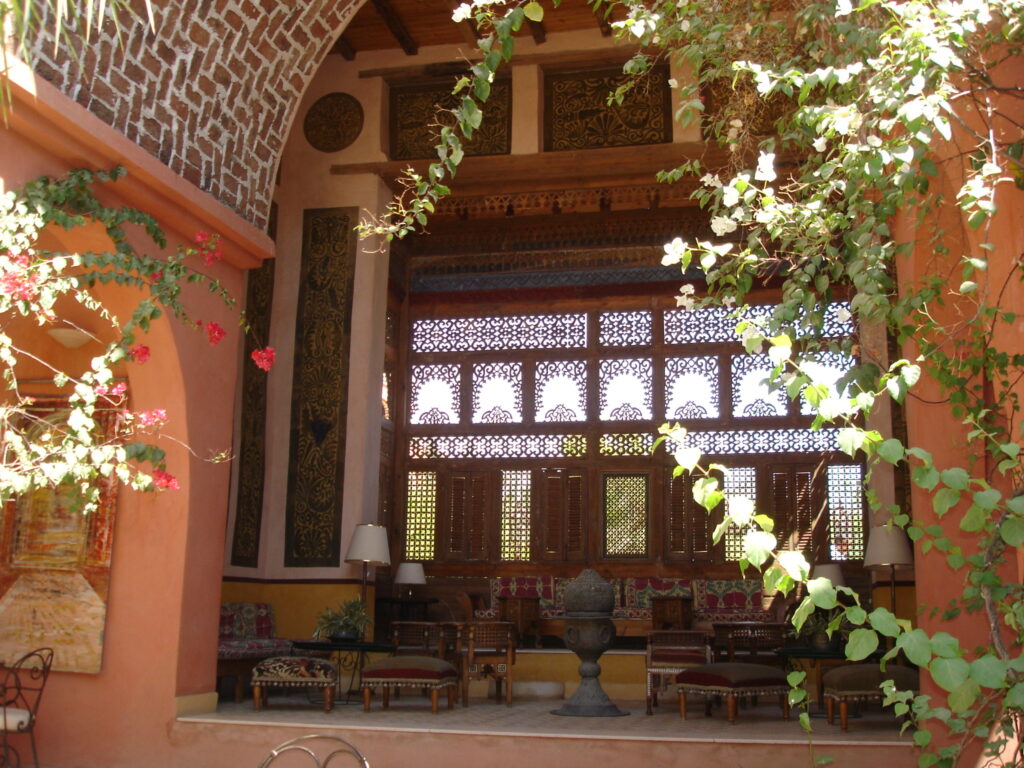 Explore Beautiful Museums and Interiors
Egyptian Culture and Art Meet
The Egyptian Art Scene provides art enthusiasts with various works from ancient and modern periods. The greatest way to learn about Egypt's rich past is on a personalized tour of the museum. Contemporary art is celebrated at the Museum of Modern Egyptian Art and the Townhouse Gallery.
Egypt is a melting pot of Islamic, Jewish, and Coptic cultures because of its position at the Middle East and Africa crossroads. Visiting Cairo's various mosques, churches, and synagogues is a great way to learn about Egypt's rich religious history, including its Coptic and Islamic traditions.
Lastly, Cairo is home to some amazing marketplaces, the most well-known of which is the Khan El-Khalili Bazaar, a 14th-century caravanserai, and marketplace. Traditional glassware, jewelry, and works in fabrics, leather, and metals are just some items you can pick up while you stroll the backstreets.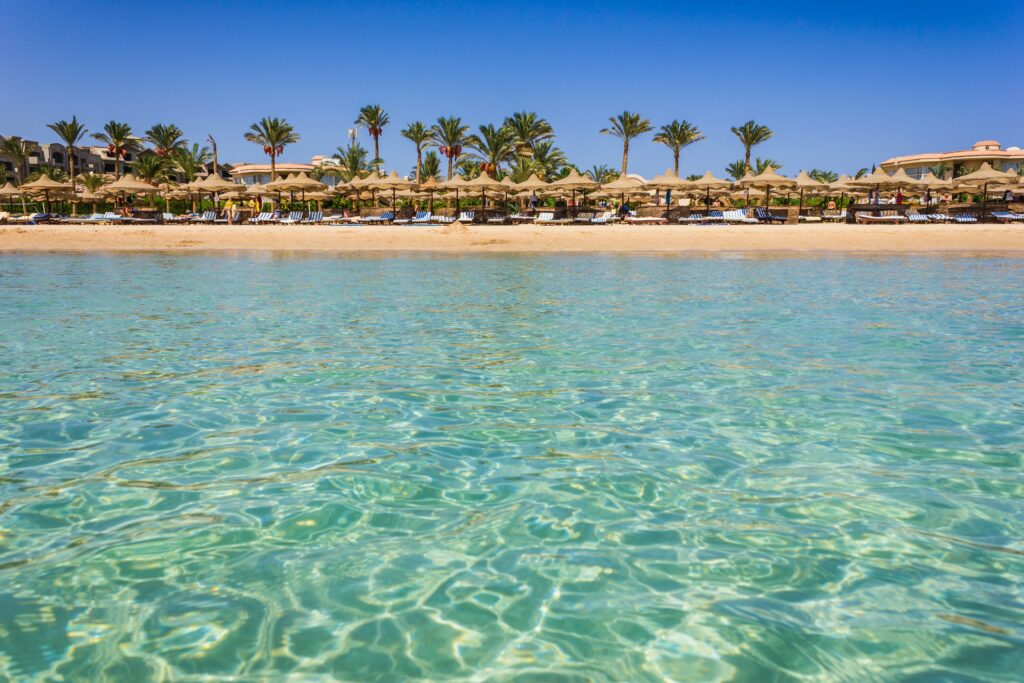 Secluded Beachfront Properties
Helpful tips for Luxury Travel to Egypt
Between October and February, Egypt is most beautiful and welcoming. May to August, when the weather can be quite hot, is considered the off-season, attracting fewer tourists. Seeing the sights with an Egyptologist is the greatest way to learn about the country's history and culture.
They are extremely well-versed in the legends and geography of the country. It's also a safe and simple way to travel across the country. You should also research in advance to find out what facilities can be found in various locations. If you're going on a luxury Nile cruise, for instance, you should be prepared for what to expect on board.
Egypt is an ideal place for intimate or large gatherings. And if you're after the lap of luxury, having a reliable local operator in Egypt handle the logistics of your trip is a must. We have extensive relationships with domestic airlines, resorts, villas, and activity providers, allowing us to offer you access to luxurious VIP amenities.
Work with travel professionals that aim to provide a luxury experience catering to your individual needs and preferences. We never force you to choose cookie cutter packages; tour time and money should be spent on selecting the right fit for your travel planning needs.  Our Travel Agency provides a high level of quality, comfort, and safety guidance for every place you go, every meal you eat, and every cultural event you partake in.