You want to go on a trip with your besties. You've all decided to go somewhere fun but aren't sure where. Don't worry because there are great vacation options out there for you and your girls! One of the best ways to plan a great trip is by turning to your travel advisor for ideas. Your friends know you well and love hanging out with you.  So they'll be eager to help pick a destination that sounds like a great time for everyone. I've created a list of five trip ideas your girls will love.
The best way to enjoy a girl's trip is to pick an activity that all will enjoy. These five ideas are sure to do the trick.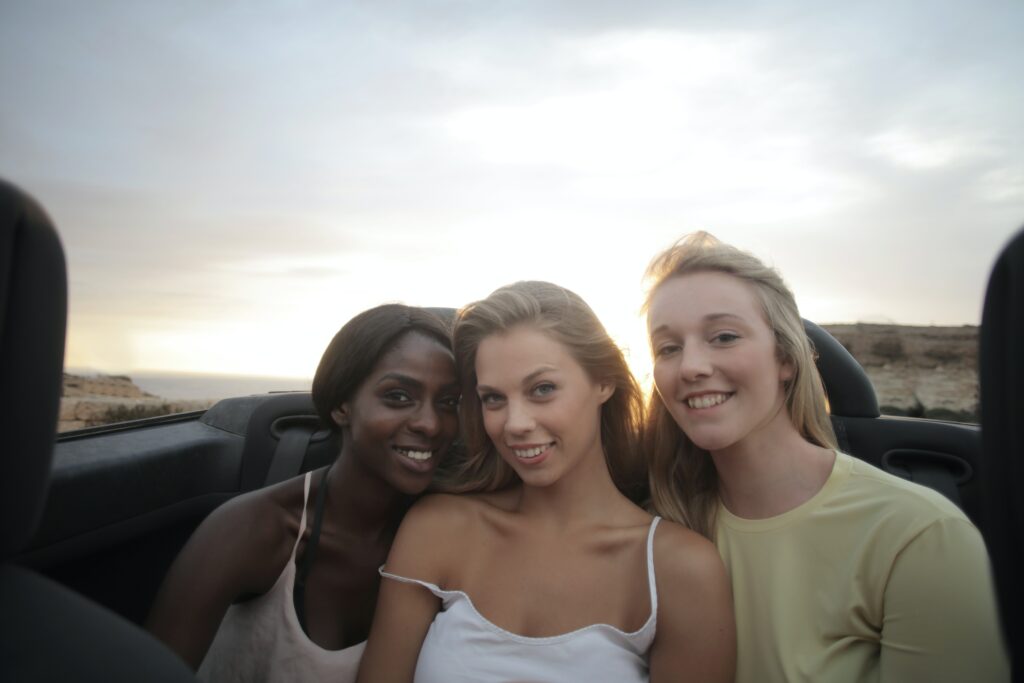 It's possible to plan an epic girl's trip that all your friends will love 
California Wine Tour
When it comes to a girl's trip, you want to ensure your friends will love it. Planning will help ensure that everyone gets what they want out of the trip. Then everyone will be happy when it comes time to recommend another girls' trip.
For planning an epic California wine tour – there are so many options! You could try wine-tasting experiences at wineries all over California. There are tours of local vineyards or wineries. You can even take hot air balloon rides over Napa Valley! The best part is that you don't have to love wine to enjoy such a trip. There are so many other activities to try out.
You could enjoy spa treatments like massages or facials. These can help you all relax after a long day on your feet, trying different wines from California! And don't forget about hiking in Calistoga near Lake Tahoe. Here you'll enjoy spectacular views during sunset hours. In town, there are more activities like biking along trails overlooking Lake Tahoe.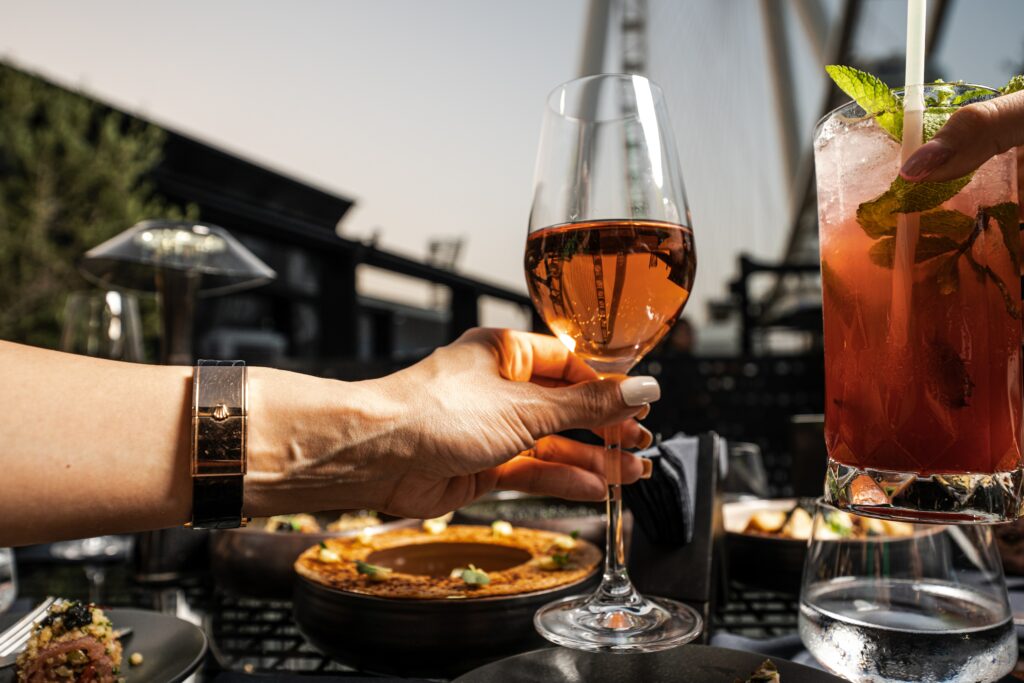 Sip on some wine, and enjoy the views of Napa Valley 
You'll capture some epic shots of you and your girls. With all the breathtaking scenery and lovely views, it's a guarantee. Or go horseback riding through vineyards while taking photos along the pathways! It doesn't end there. There are lots more fun activity ideas just over these hills too. You can go on boat cruises where guests enjoy scenic views off the shore.  All while enjoying some delicious appetizers made by chefs onboard each vessel. Sipping on some chilled white wines (or reds, depending on preference). What a fun girls' trip idea!!
Spa Retreat
Spa retreats are a great way to spend some quality time with friends. If the goal is to relax, distress, and take things slow, a trip to a spa resort will be enjoyable. Be it manicures, massages, facials, saunas, acupuncture, waxing, and grooming. You can also get the chance to catch up with your girls or enjoy some alone time. All while sipping on mimosas and taking a much-needed break from the usual routine. If you like cold places, try this resort in Utah. The Auberge Resorts collection has phenomenal lodgings with cozy suites and a unique spa. It's the perfect place to escape and unwind. For those who love skiing, you will love The Lodge at Blue Sky.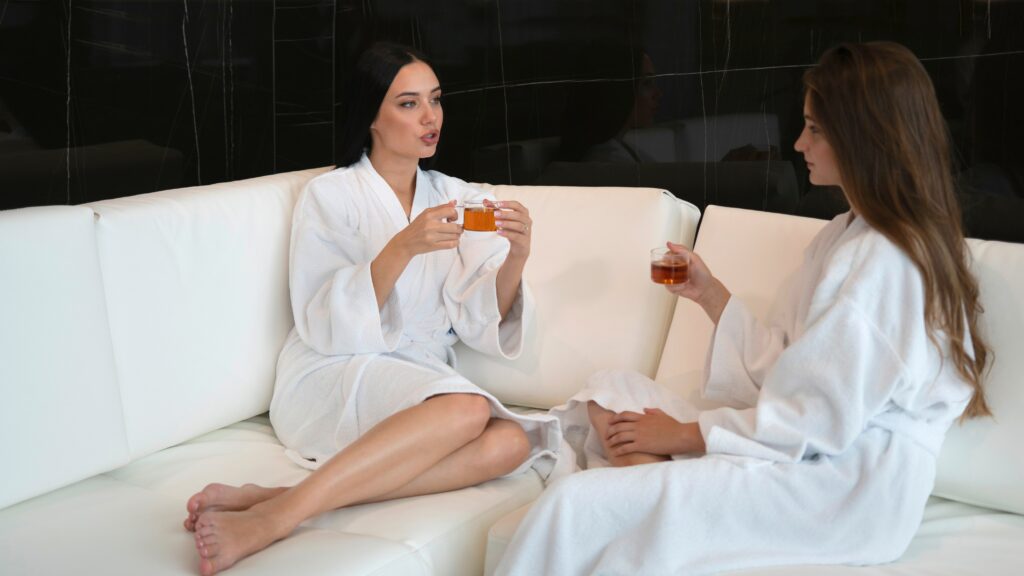 Kick-back and relax in a tranquil environment
If you're planning on taking a spa retreat, here are some things to think about:
What kind of spa is best for us? 
There are tons of different options. There are mud baths and massages—so it can be hard to choose one! Think about what activities best suit each of your friends. Someone might like facials, and another loves back rubs. They might prefer different treatments. 
An excellent hotel with a great spa is Hotel Christopher. The Sisley spa has breathtaking views and state-of-the-art facilities. The ambiance and spa treatments will leave you feeling relaxed and rejuvenated.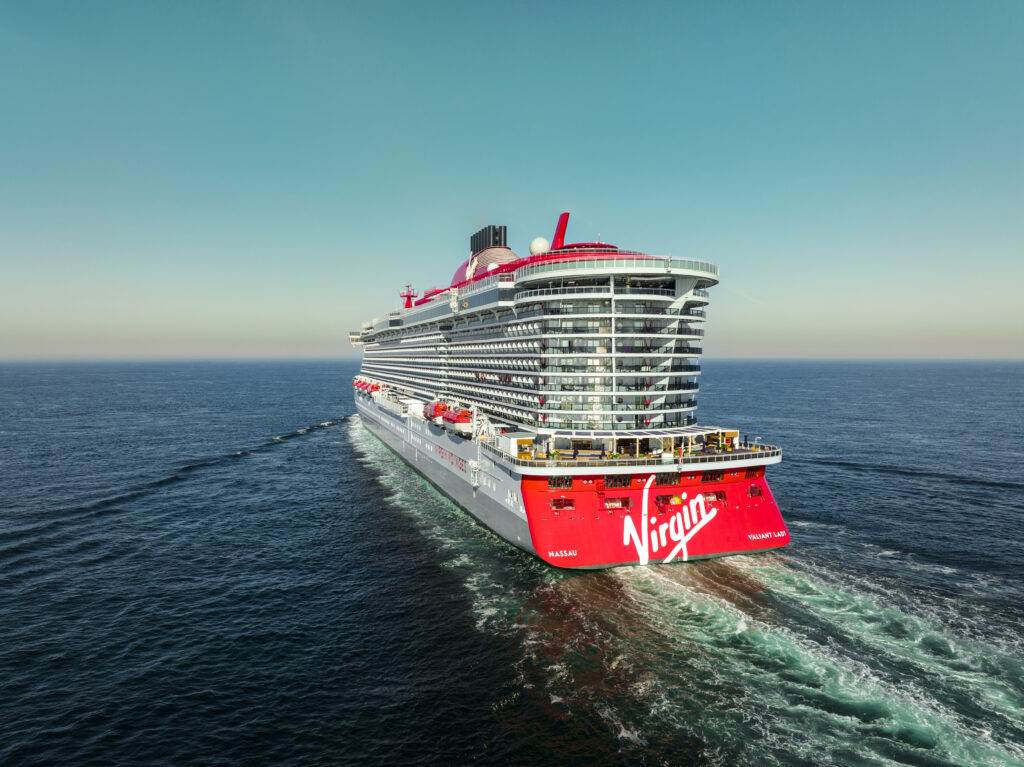 Virgin Voyages cruise line is ideal for luxury and adventure travel
Virgin Voyages Cruise
You may have heard that cruise ships are fun, but did you know they are a great way to see the world? On a cruise, there's no need to think about where to eat or what activities to do—it's all taken care of for you! You can sit back and relax while the ship cruises along. You'll take in views of some of the most beautiful waters in the world as it goes.
And speaking of relaxing and indulging: Virgin Voyage cruise travels to more than one hundred destinations. You will experience tranquil waters and scenic landscapes. But wait! There's more! The Virgin Voyage cruise has world-class festivals. There are game shows and performances to keep you entertained. It has a high-end spa with a mudroom and hot stone massage treatments. If you or your friends need help unwinding, an intense massage session would be perfect. To top it all off, you will make lasting memories during your girl's trip. For those who enjoy luxury travel, the Virgin Voyage cruise ship would be one of many excellent ideas for a girl's trip.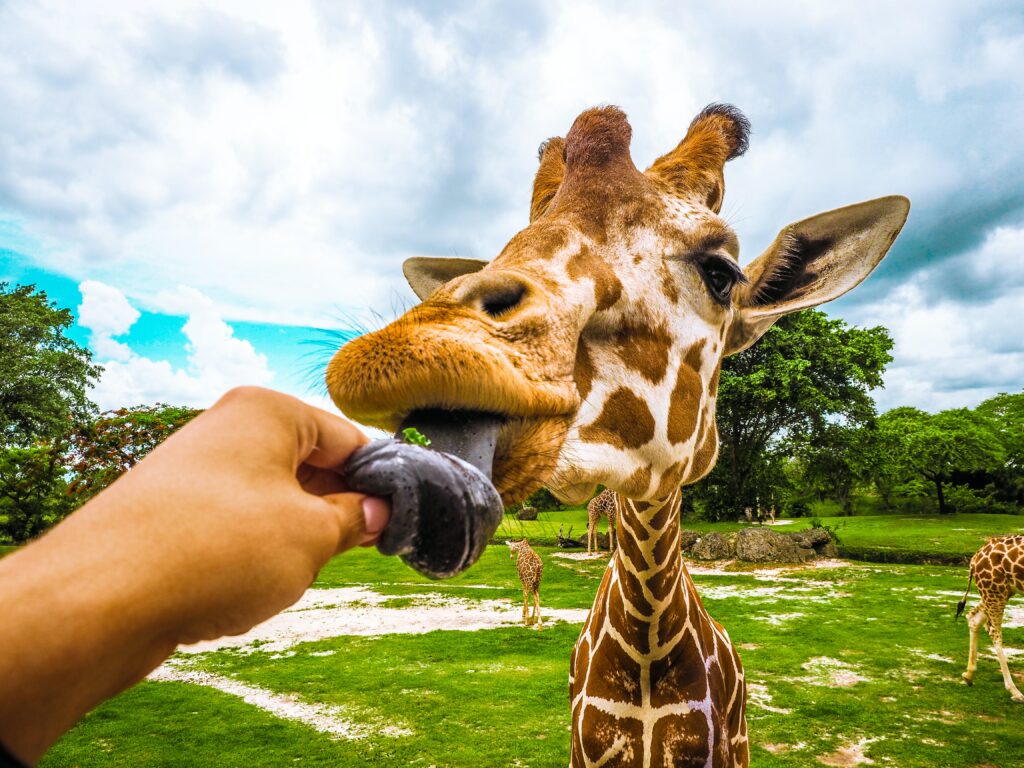 Safari trips are ideal for nature and wildlife lovers
South African Safari
Safaris have become popular in the last few years. It's for a good reason! They are a fun way to explore the wilds of Africa. Southern African safaris are a great girls' trip idea if you're fond of animals, nature, and the outdoors. A typical safari will take you through some of the most beautiful landscapes on earth. Be it lush bushes teeming with exotic animals to golden plains where you can watch elephants graze in herds.  
You don't have to worry about getting too close. Safari tours are by trained guides. They know how to approach large animals. You and your friends to see them up close without disturbing their natural habitat or endangering yourselves. It will help you disconnect from the hustle and bustle of city life. How long does it take?
You'll be surprised at how quickly time passes when surrounded by endless beauty and adventure! Most safaris last between four days and two weeks. It depends on your location (and budget). If you're planning something shorter, consider combining another activity with your trip. Many companies offer combination packages such as hiking tours through Kruger National Park. Together with city tours where guests can experience South Africa's vibrant nightlife scene. These activities make great additions. They offer fun ways for non-adventurous travelers (like myself) to get outside their comfort zones.  All while giving adventurous friends more opportunities to enjoy nature!
RV trips will allow you all to feel at home as you travel
RV Road Trip
An RV is a large, self-contained vehicle that allows you to camp away from the tent. There are many benefits of an RV, including comfort and convenience. You can sleep inside, cook meals in the kitchenette, and relax while watching TV or reading a book at night.
RV trips are great for friends because everyone has their own space. There are also shared areas such as the living room, dining table, and kitchenette. So people can come together if they choose to do so.
RVs come in many different sizes. Most models will have enough room for five passengers. You may need to add more seats if you plan on taking along more people!
Because RVs are for road travel, they often come with air conditioning. That makes it possible to regulate the temperature to your comfort. You can keep entertained by watching movies on Netflix or other streaming services while roaming the open road. Contact us to choose the perfect route for your travels.
As a quick recap, these are our five girls' trip ideas that your friends will love:
California wine tour

Spa Retreat

Virgin voyages cruise

South African safari

RV road trip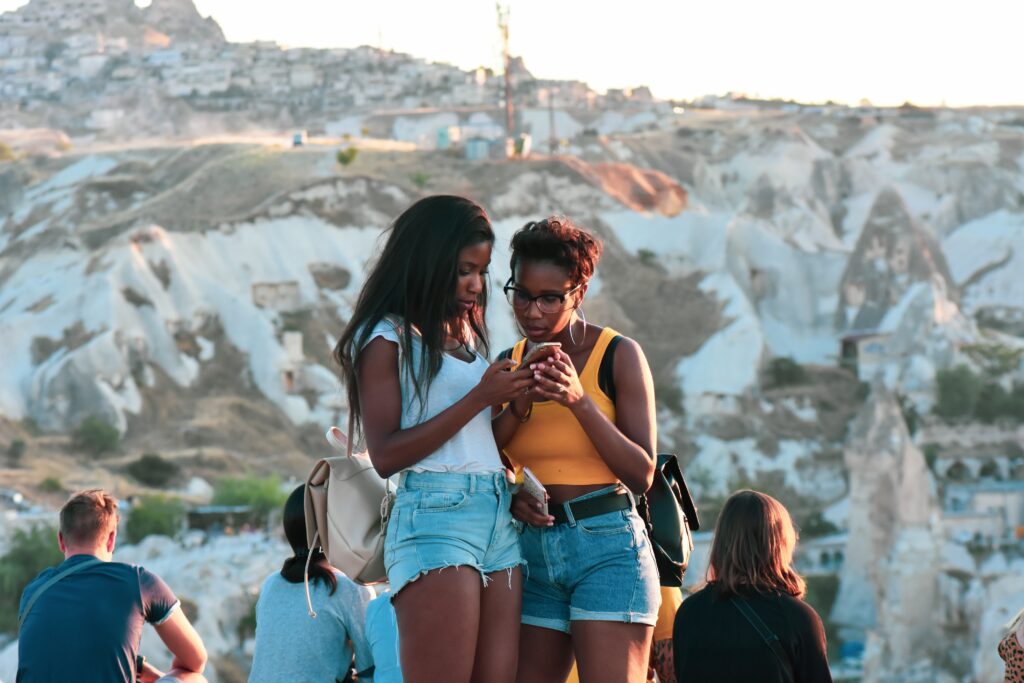 Be creative and open-minded to plan the ideal girl's trip
The ideal girls' trip for you and your friends might be different from others. That's okay since what matters the most is being able to bond as friends. Figure out what works best for you all will come down to group preference. The main focus should be on having a good time and making lasting memories. Talk, and connect with your friends since you might not know what they're going through. Have fun, laugh, and make the most of every moment. Whether it's a trip to a spa retreat or a Safari in Africa, you're sure to enjoy your girl's trip. 
Conclusion
Planning a girl's trip can be a daunting task. I hope this list of five options will provide enough ideas to go out and have the trip of a lifetime. The key to a great girls' trip is communication. Figure out the kind of experience you all want to have. Choose an idea that best fits that. It might take some trial and error to find the right fit for you all. But once you do, you'll have an unforgettable time.
There are so many fun places to visit with your girls. If you're looking for a trip that doesn't need much planning, these five ideas will help you have the best vacation!