Dreaming of sipping coconut water on white sandy beaches, diving into turquoise waters, and immersing yourself in the vibrant culture of the Caribbean? With its tropical paradise allure, the Caribbean is a dream destination for many travelers. But with so many stunning islands to choose from, how do you decide which one is right for you? In this blog post, we'll take you on a virtual journey through six captivating Caribbean islands – Jamaica, Guyana, Tobago, Dominica, Aruba, and St. Lucia – helping you find the perfect match for your ideal Caribbean getaway. So pack your bags, and let's embark on an island-hopping adventure like no other!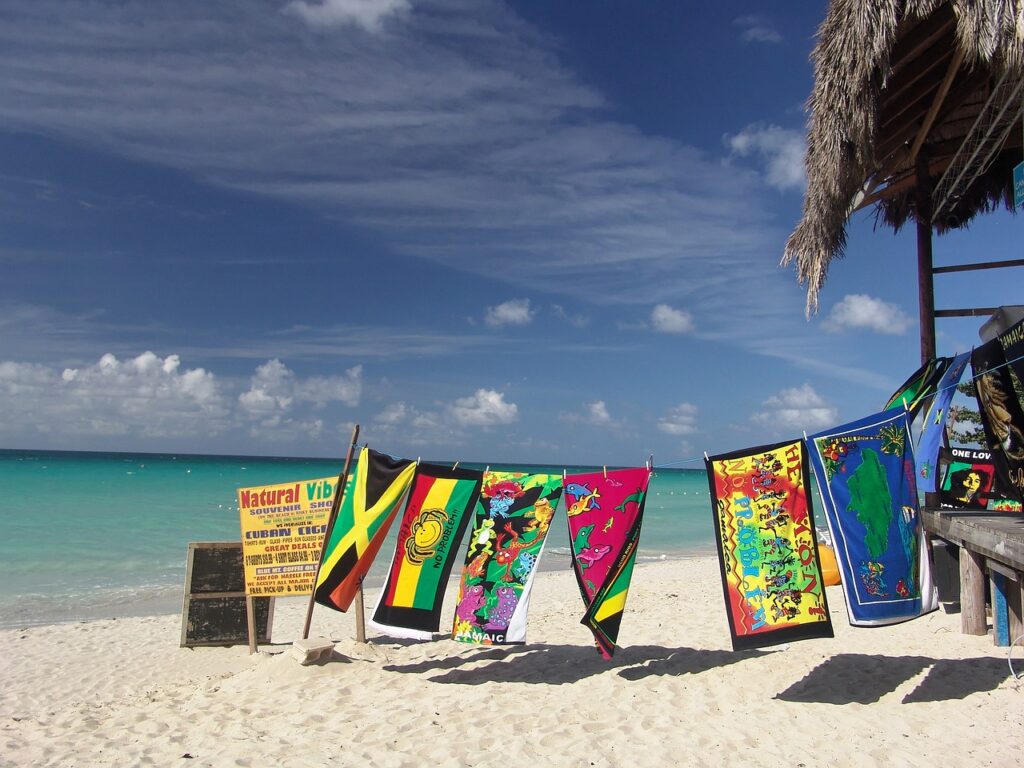 Jamaica: The Vibrant Island
If you're looking for a blend of stunning natural landscapes, vibrant culture, and a lively atmosphere, Jamaica should be at the top of your list. Known for its reggae music and laid-back lifestyle, Jamaica offers a range of activities for every type of traveler. From exploring the stunning Dunn's River Falls in Ocho Rios to immersing yourself in the vibrant markets of Montego Bay, Jamaica has something for everyone. Don't forget to try the delicious local cuisine, including jerk chicken and fresh seafood.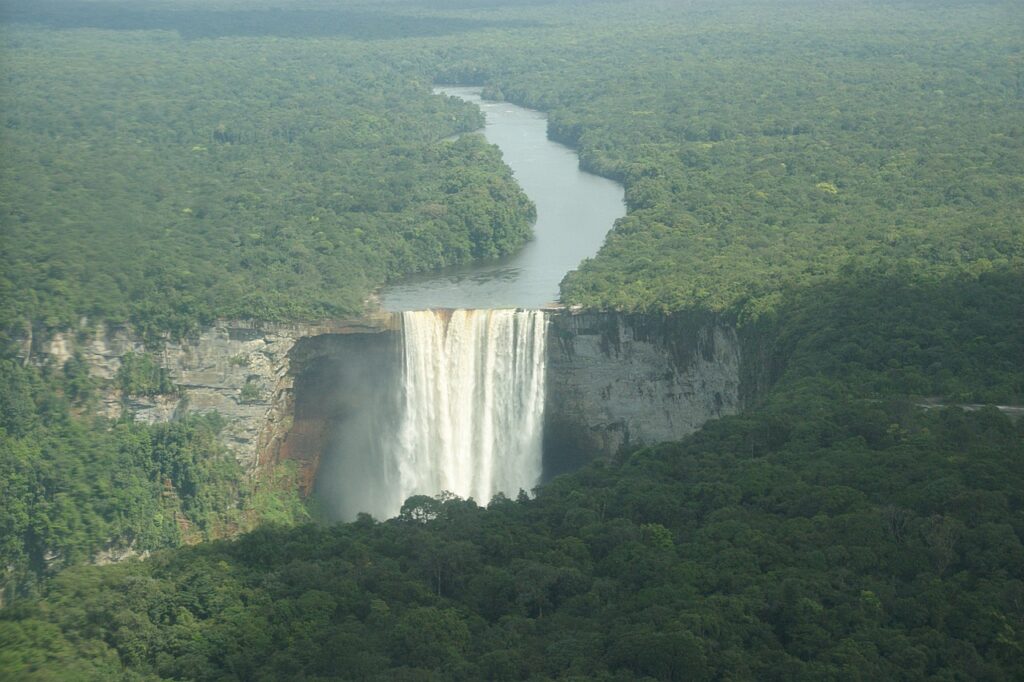 Guyana: The Hidden Gem
If you're an adventurous traveler seeking off-the-beaten-path experiences, Guyana is the perfect Caribbean destination for you. With its untouched rainforests, breathtaking waterfalls, and abundant wildlife, Guyana offers a unique opportunity to explore nature at its finest. Embark on a river safari along the Essequibo River, hike through the pristine Kaieteur National Park, or visit the Rupununi Savannah to spot jaguars and giant anteaters. Guyana's untouched beauty will leave you awe-inspired and craving more.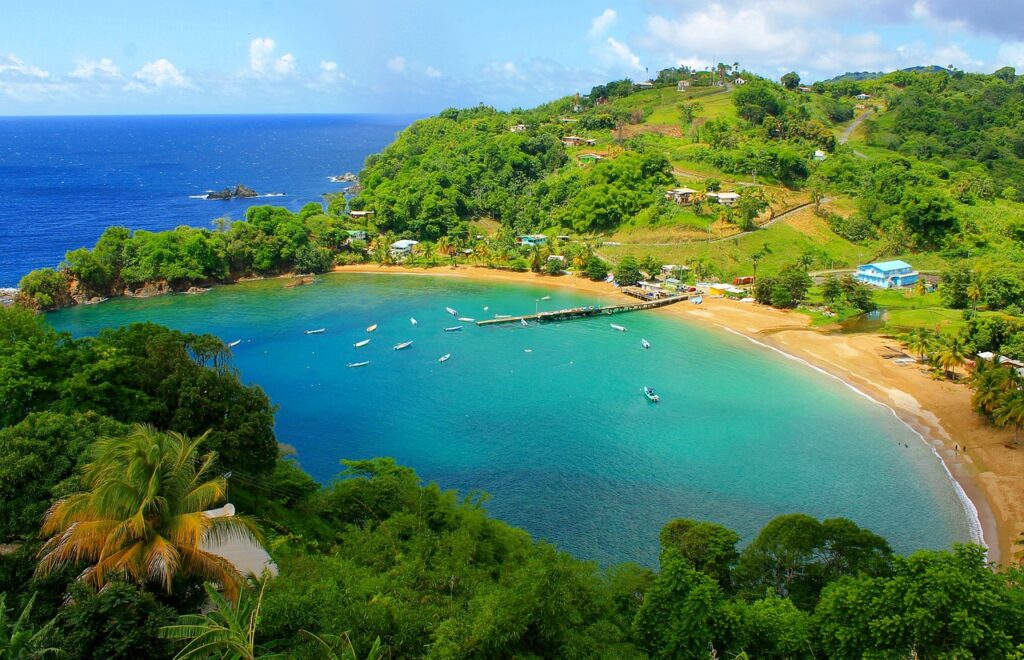 Tobago: The Tranquil Escape
If you're in search of a peaceful and secluded Caribbean getaway, Tobago is the island for you. With its pristine beaches, crystal-clear waters, and lush rainforests, Tobago offers a tranquil escape from the hustle and bustle of everyday life. Relax on the famous Pigeon Point Beach, go snorkeling in Buccoo Reef, or take a hike through the Main Ridge Forest Reserve, the oldest protected rainforest in the Western Hemisphere. Tobago's serene ambiance and natural beauty will rejuvenate your soul.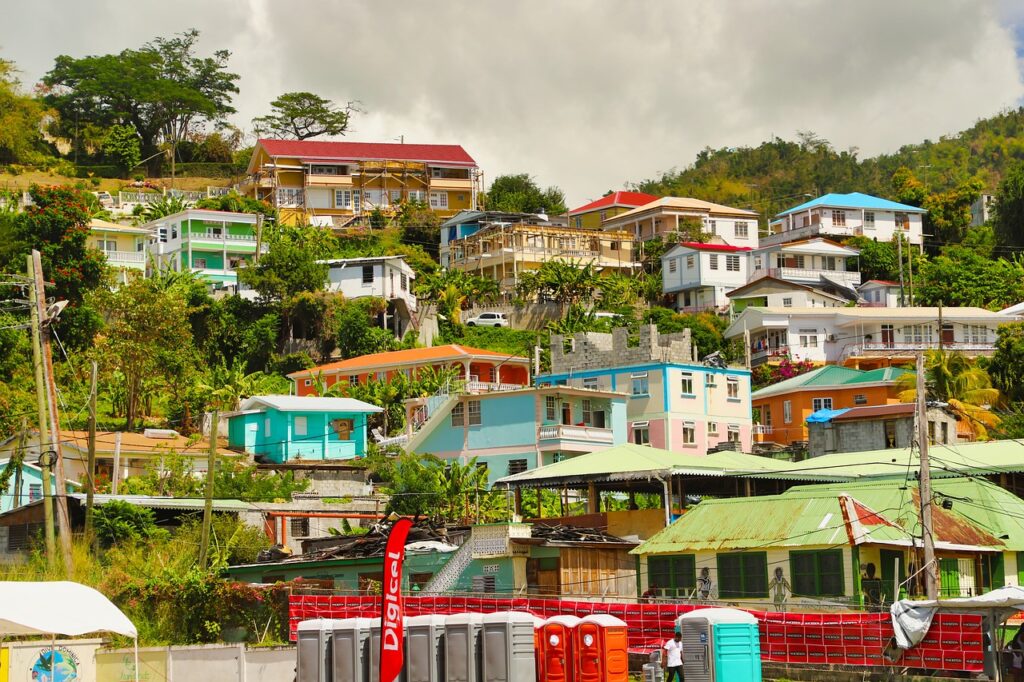 Dominica: The Nature Lover's Paradise
For nature enthusiasts and adventure seekers, Dominica is a must-visit Caribbean island. Known as the "Nature Isle of the Caribbean," Dominica is home to lush rainforests, majestic waterfalls, and world-class diving sites. Explore the Morne Trois Pitons National Park, a UNESCO World Heritage Site, where you can hike to the Boiling Lake, swim in freshwater pools, and discover hidden, hot springs. Don't miss the opportunity to go whale watching and snorkeling in the pristine waters surrounding the island.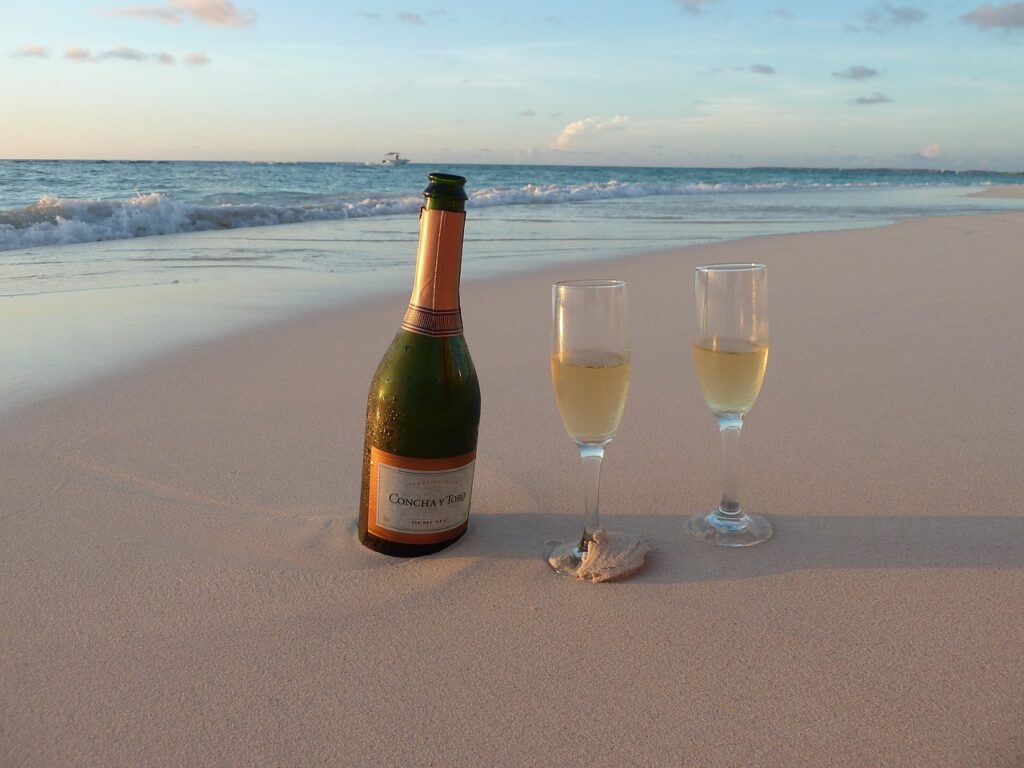 Aruba: The Paradise for Beach Lovers
If your idea of a perfect vacation involves white sandy beaches, turquoise waters, and plenty of sunshine, Aruba is the Caribbean island for you. With its year-round warm weather and picture-perfect beaches like Eagle Beach and Palm Beach, Aruba is a paradise for beach lovers. Engage in various water sports activities, explore colorful coral reefs while snorkeling or scuba diving, or simply relax and soak up the sun. Aruba's laid-back atmosphere and idyllic beaches will make your vacation truly unforgettable.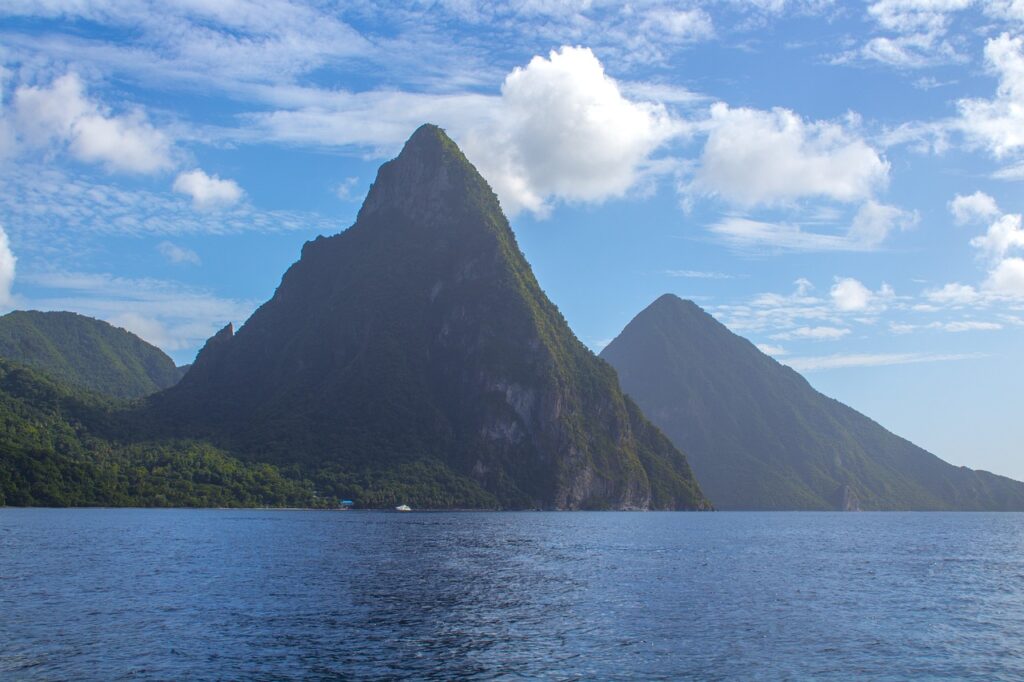 St. Lucia: The Romantic Getaway
If you're planning a romantic getaway or a honeymoon, St. Lucia is the ultimate Caribbean destination. This picturesque island offers breathtaking landscapes, luxury resorts, and a romantic ambiance that is hard to beat. Explore the iconic Pitons, two volcanic peaks rising dramatically from the sea, take a romantic sunset cruise along the coastline, or indulge in a couples' massage at one of the island's world-class spas. St. Lucia's natural beauty and intimate setting make it a perfect choice for couples seeking a memorable escape.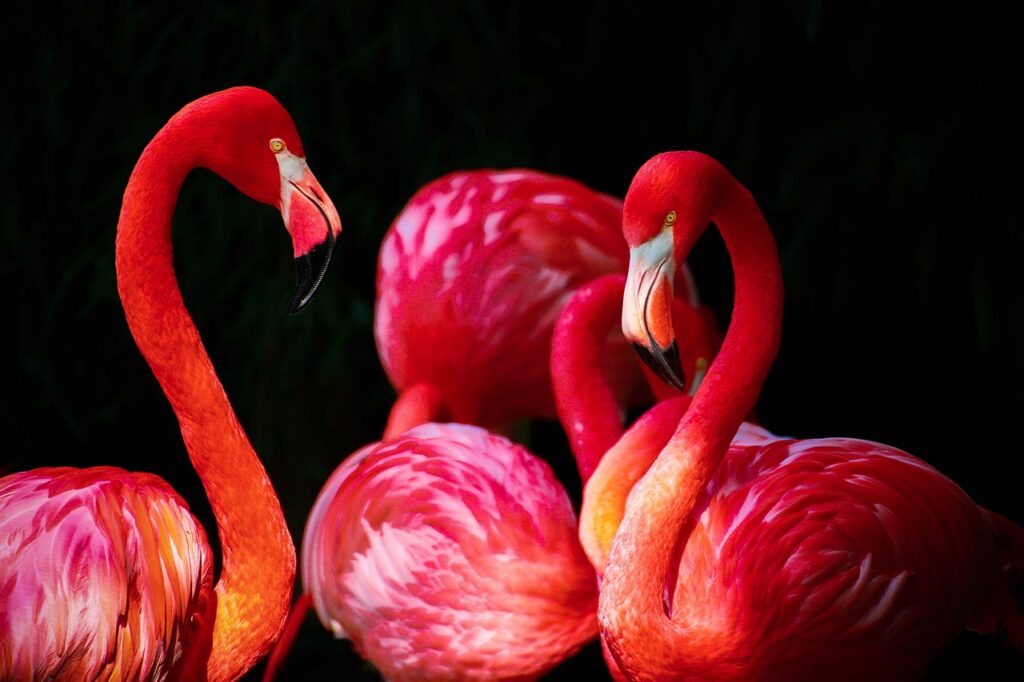 With its array of enchanting islands, the Caribbean offers a world of possibilities for every type of traveler. Whether you seek adventure, relaxation, vibrant culture, or romantic seclusion, Jamaica, Guyana, Tobago, Dominica, Aruba, and St. Lucia, each hold their unique charm and allure. Now that you have a taste of what these islands have to offer, it's time to make a decision. So, what are you waiting for? Choose your Caribbean island, and let the adventure begin! Whether you're exploring Jamaica's vibrant culture, discovering Guyana's hidden gems, or indulging in the tranquility of Tobago, the Caribbean is ready to welcome you with open arms. So pack your sunscreen, your sense of adventure, and get ready to create memories that will last a lifetime. With new nonstop flights from Seattle to The Caribbean, it's never been easier to plan you ideal trip.
The Caribbean awaits!