In terms of tropical destinations—the beautiful Pacific Ocean is a clear winner. World-class resorts in Bora Bora, Hawaii, and Tahiti are a few of the idyllic spots that draw travelers from around the globe. Some islands are so remote that they only have a few thousand inhabitants, while others are popular tourist destinations. No matter what kind of island you prefer, there are plenty of them in this part of the world, and they're all worth exploring!
In this blog, we'll take a look at 40 of the most stunning islands in the Pacific Ocean that you absolutely must see. So whether you're looking for a relaxing beach vacation or an adventurous getaway, add these islands to your travel list. 
Bora Bora, French Polynesia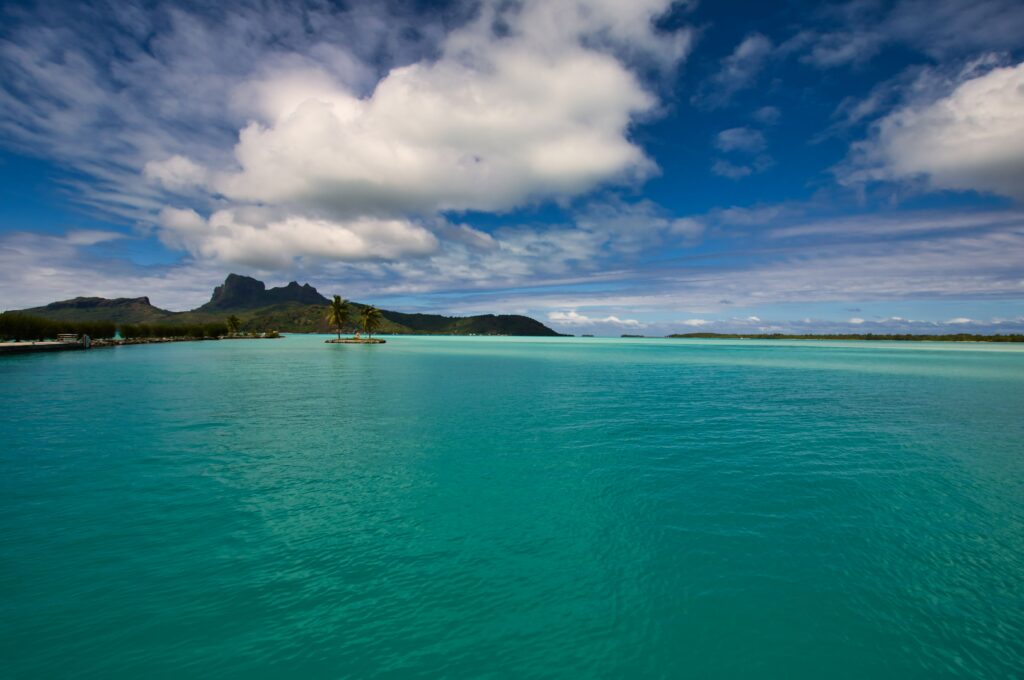 Bora Bora is one of the most scenic travel destinations in French Polynesia. It's a small island surrounded by dotted white sand beaches and a blue lagoon which is home to many fish and beautiful corals. Bora Bora is most famous for its luxury resorts and aqua beaches, including Motu Tau Tau and Vaitape Bay Beach. The island is also home to Mt. Otemanu, which has stunning views of the surrounding islands and the Pacific Ocean, as well as Mt. Pahia (the highest peak on Bora Bora).
Moorea, French Polynesia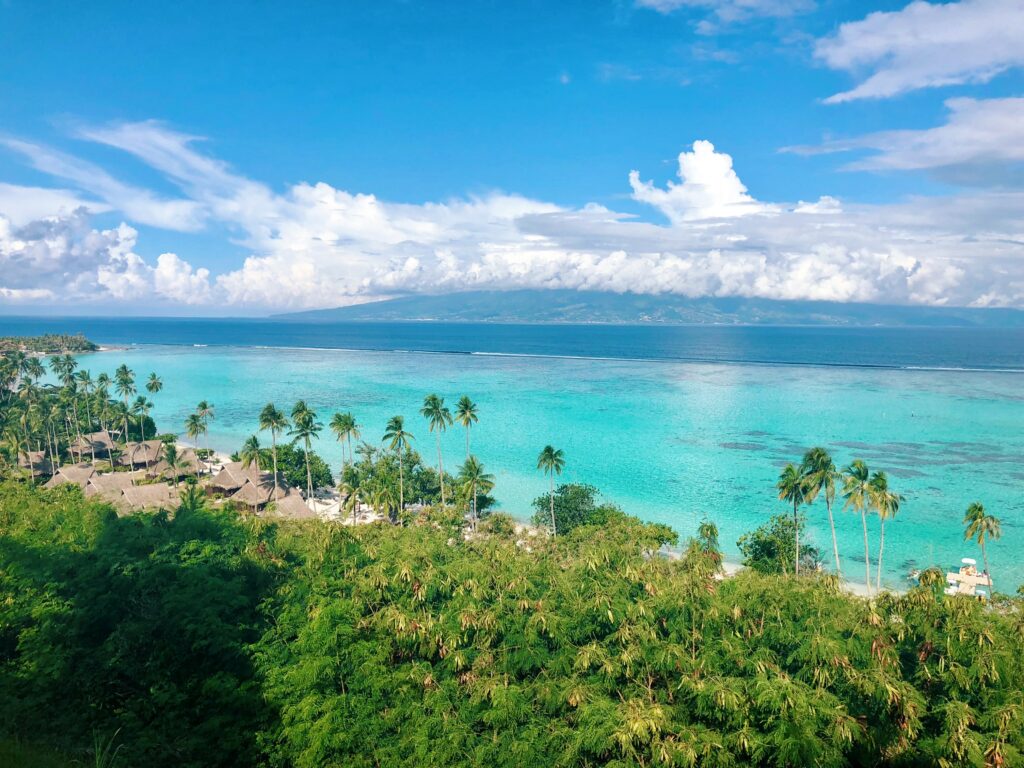 Moorea is the most famous island in French Polynesia. It is renowned for its beautiful scenery and diverse landscapes, from rugged volcanic peaks to white-sand beaches and coral reefs.
This Pacific Ocean destination is famous for its luxury resorts and hotels and has been called "the Bali of the Pacific." The island has incredible scenery and exciting activities. If you love exploring new places and meeting new people, you'll want to travel to Moorea!
Rarotonga, Cook Islands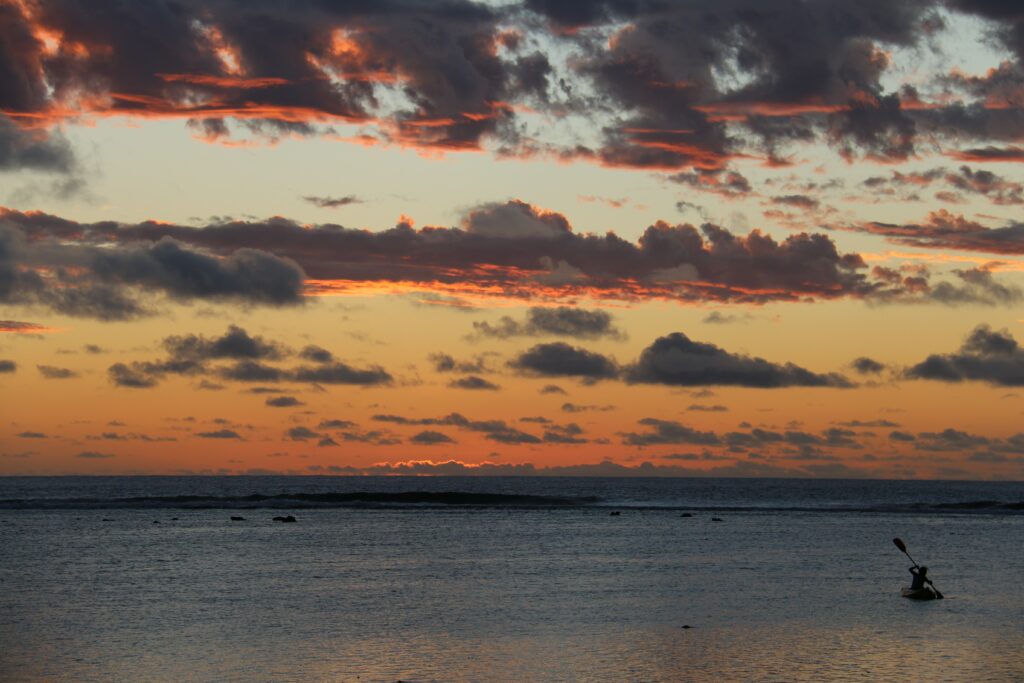 One of the well-known Pacific destinations in the Cook Islands is Rarotonga. The rainforest covering much of Rarotonga provides a habitat for wildlife which includes birds, reptiles, and insects. 
Rarotonga has plenty of activities like snorkeling, scuba diving, and hiking through old lava fields. You can explore sites such as Avatiu Cathedral or Tupapa Waterfall Gardens. This breathtaking Pacific Island is known for its beautiful scenery, as well as its friendly, welcoming residents.
Tahiti, French Polynesia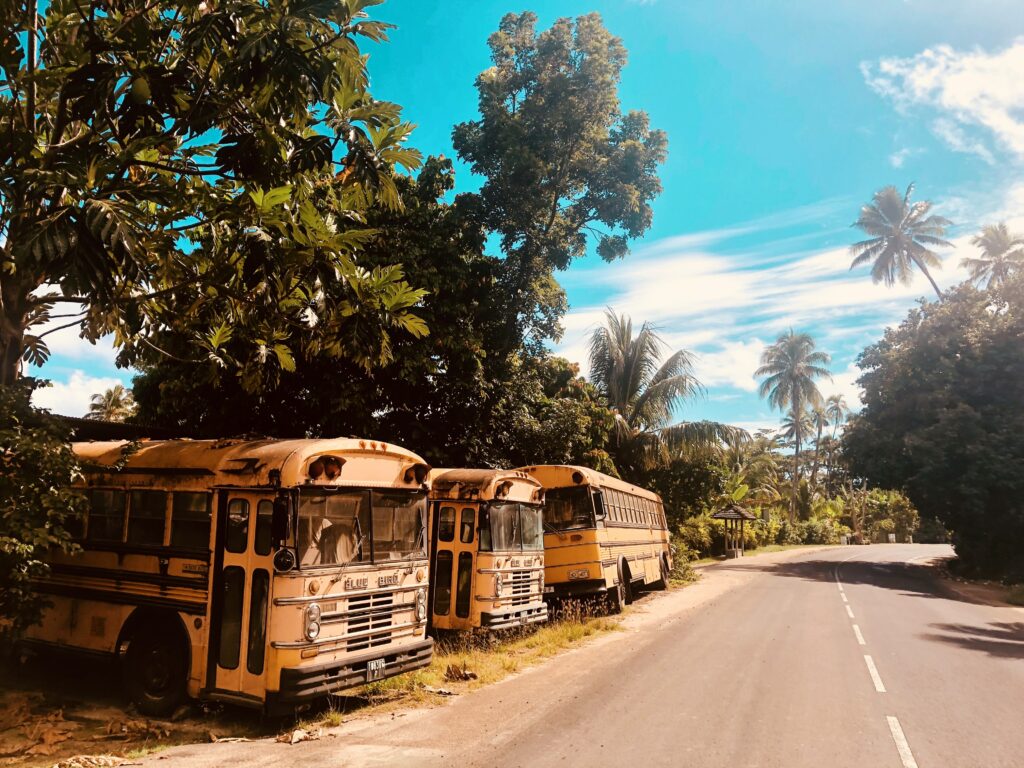 Tahiti is the largest and most developed island in French Polynesia. The locals have a rich history of arts and crafts that include wood carvings, tapa cloth, woven mats, and necklaces made from shells and coconut leaves. There are more than 100 sandy beaches on Tahiti's coastlines, including Papenoo. It's known for its clear turquoise waters and white sand beaches.
Lord Howe Island, Australia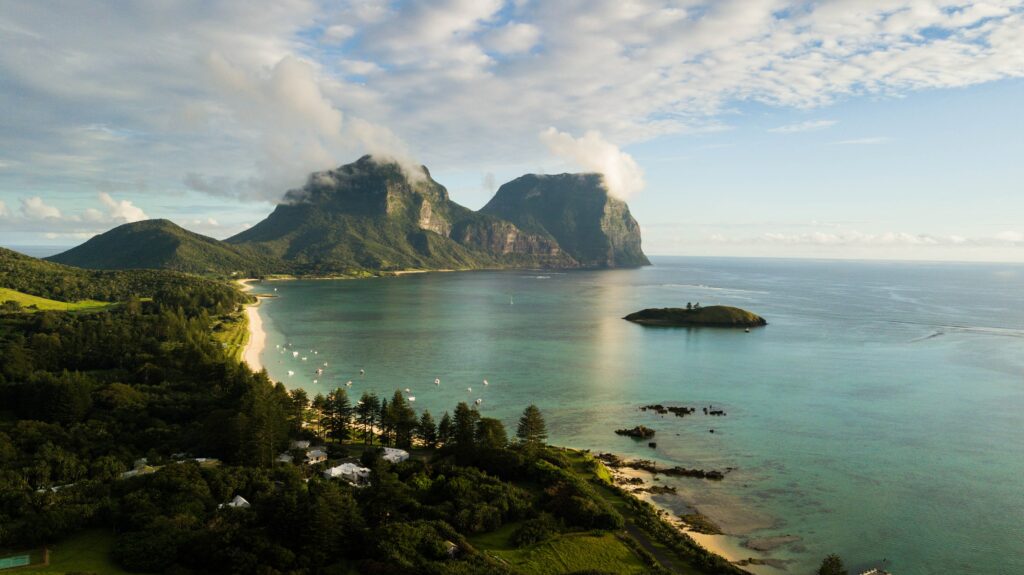 This unique Pacific Island has an ecosystem with more than 20 endemic species like Lord Howe gerygone. There are spectacular sea caves such as First Beach Cave. A waterfall descends into shoreline cave systems. If you travel to Lord Howe, you can also visit the high cliffs, limestone stacks, and hanging valleys formed by glacial movements.
Tanna, Vanuatu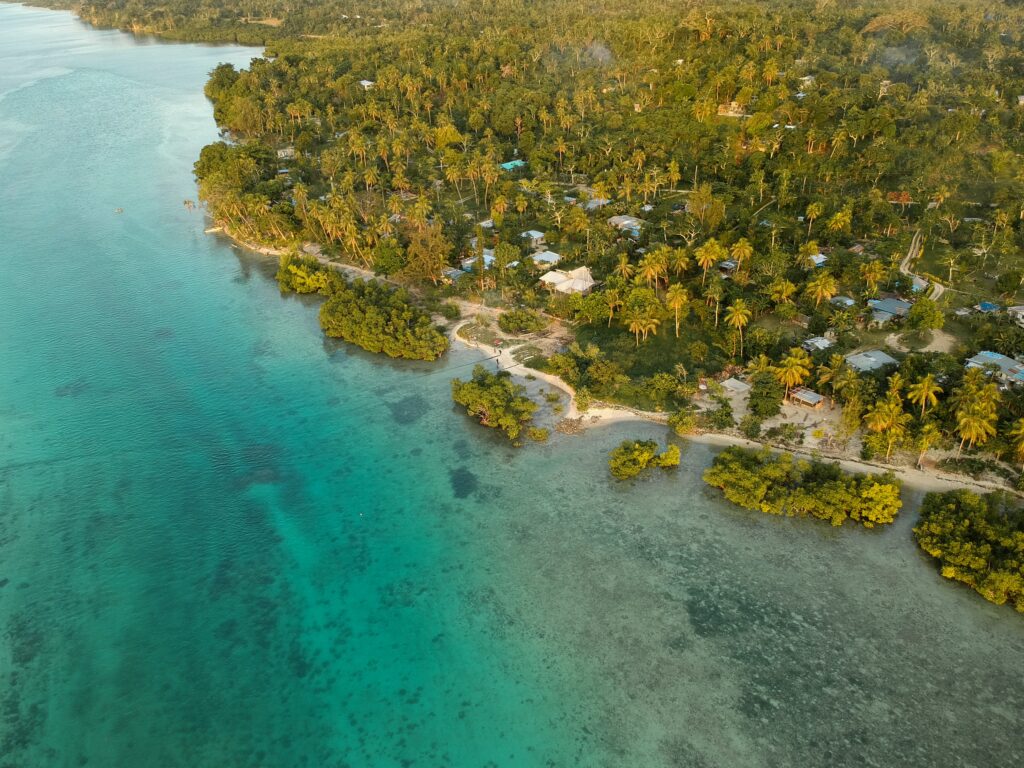 Tanna is the largest of Vanuatu's 80 islands and home to Mt Yasur, an active volcano whose eruptions are a popular tourist attraction. It's also where you can travel and find one of the last tribes in the world that have maintained its traditional lifestyle. The Yaohnanen people live in a village called Yei on Tanna's eastern coast and speak an ancient language that hasn't changed for centuries.
Aitutaki, Cook Islands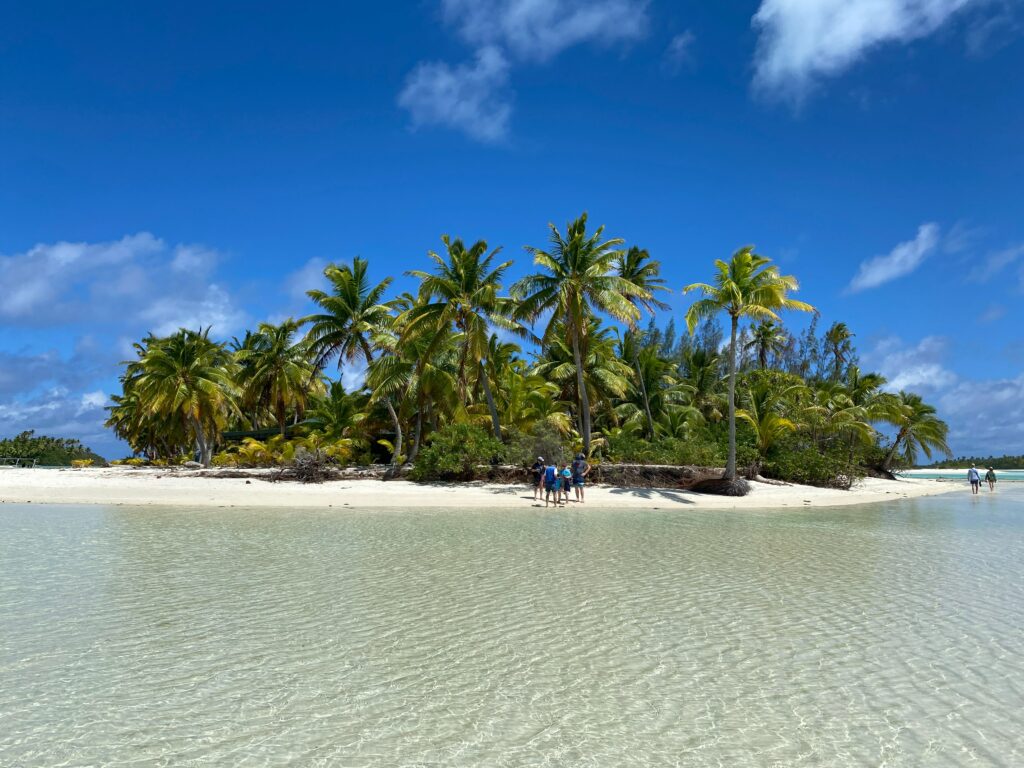 Aitutaki is one of the Cook Islands, a group of 15 islands in the South Pacific Ocean. The island has coral reefs and white sandy beaches, and aqua blue waters. It's a great place to travel to for snorkeling and swimming as well as relaxing on the beach.
Espiritu Santo, Vanuatu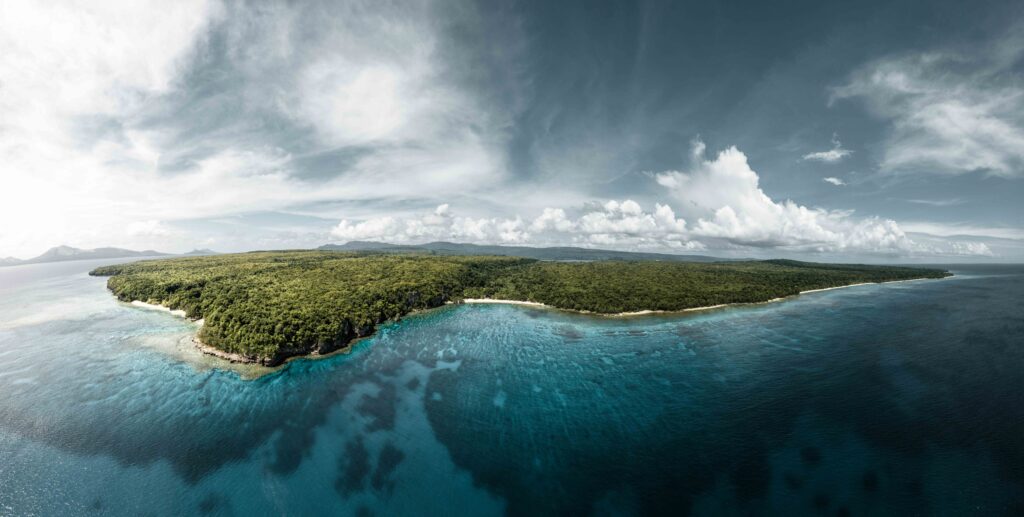 Find some of the most stunning beaches in the world at Espiritu Santo. It's also home to Port Vila, the capital city of Vanuatu, and a bustling hub for locals and tourists alike. The island is known for its limestone cliffs that tower over white sand beaches. There are also coral reefs teeming with marine life like sharks, dolphins, and manta rays. Espiritu has to be on your travel bucket list!
Savaiʻi, Samoa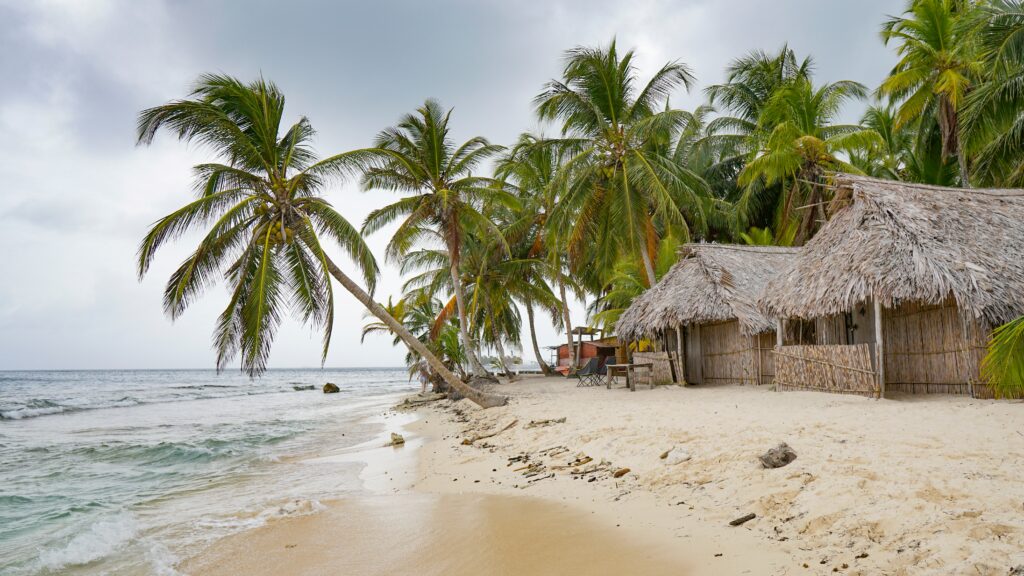 Savai`i is one of the two largest islands in Samoa and is home to nearly half of its population. It's famous for its rugged mountain ranges and volcanic peaks. The pacific island is also known as "The Garden Island" because of its fertile volcanic soil.
Travel to Savai'i, and you'll observe traditional villages scattered across the countryside and huts built from leaves with thatched roofs. 
Laucala Island, Fiji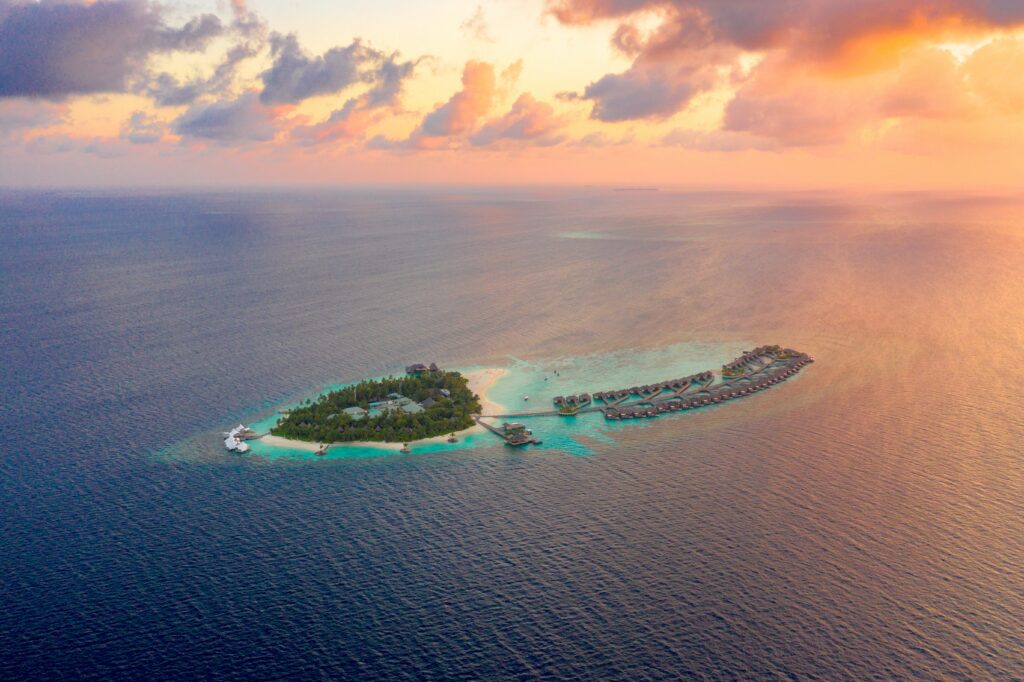 If you love privacy, Laucala is a stunning island in Fiji. It's also one of the most secluded and romantic destinations for couples to discover.
The private jetty, which sits on the edge of an azure lagoon, is used to access the island. You'll be transported by a boat upon arrival and can choose from 4 suites, each with its pool. Laucala is an ideal Pacific island to travel to with your partner.
Isle of Pines, New Caledonia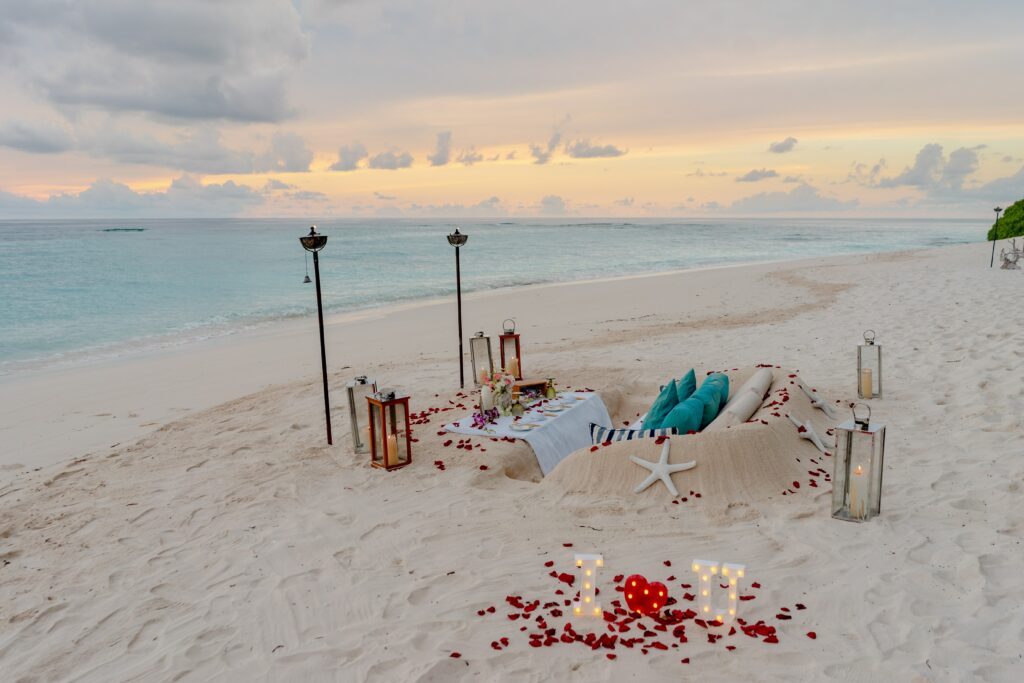 The Isle of Pines is considered one of the most beautiful pacific islands in the world. It has a unique ecosystem, and its beaches are some of the most stunning in the Pacific. The main attraction is its nature reserve which includes two volcanoes: Mounts Laniette and Montagne Pidou.
Guadalcanal Island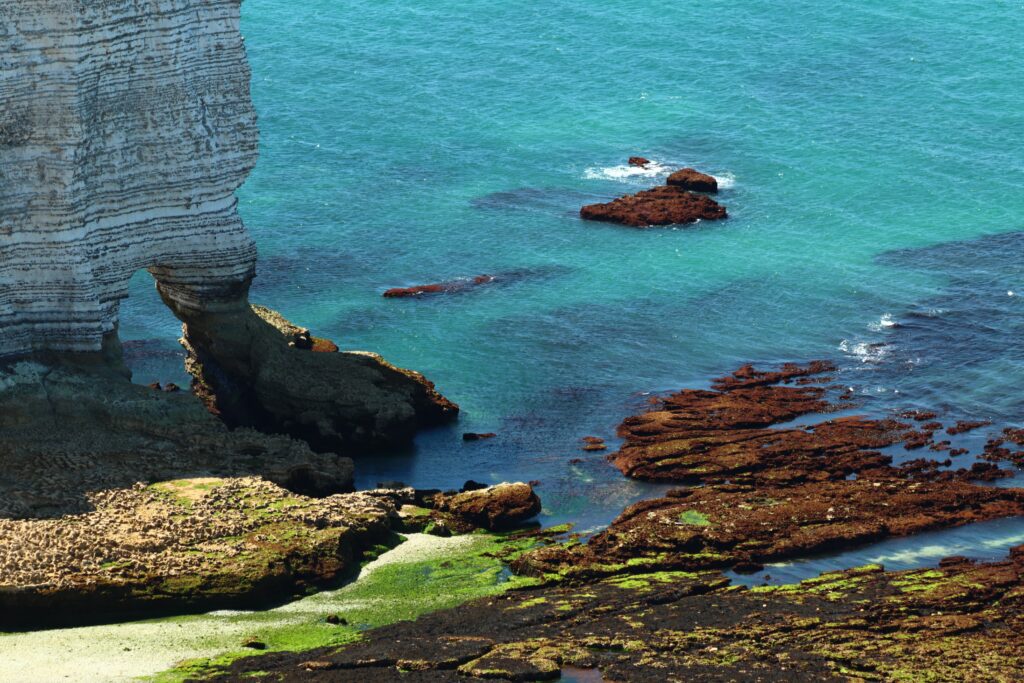 If you're looking for a tropical island travel getaway, look no further than Guadalcanal. This beautiful Pacific island is home to several unique species of plants and animals, including the Bird-wing butterfly—as well as many other exotic creatures, like giant crabs and lizards.
Ouvéa Island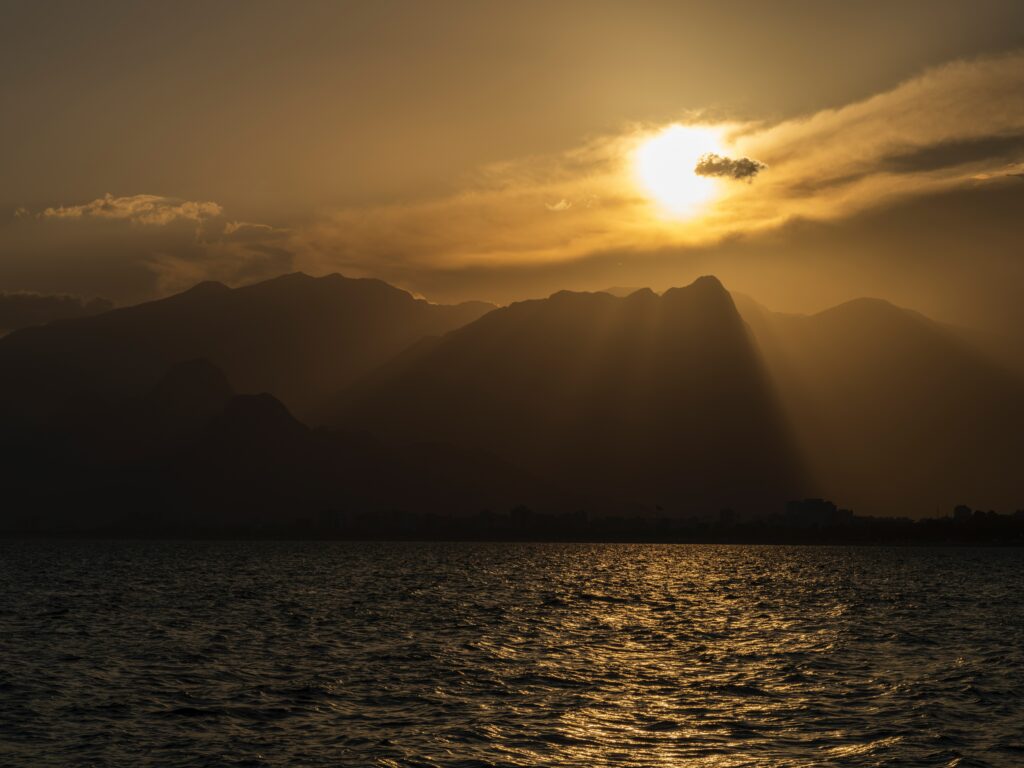 Known for its scenic beaches and lush tropical forest, Ouvéa is a volcanic island. The best way to explore it is on foot or by bicycle. There are several hiking trails, including one that takes you to the top of Mont Panié, which is the island's highest point at 1,858 feet above sea level. You can also go diving or snorkeling near the island's beautiful reefs and lagoons.
Te Waipounamu (South Island)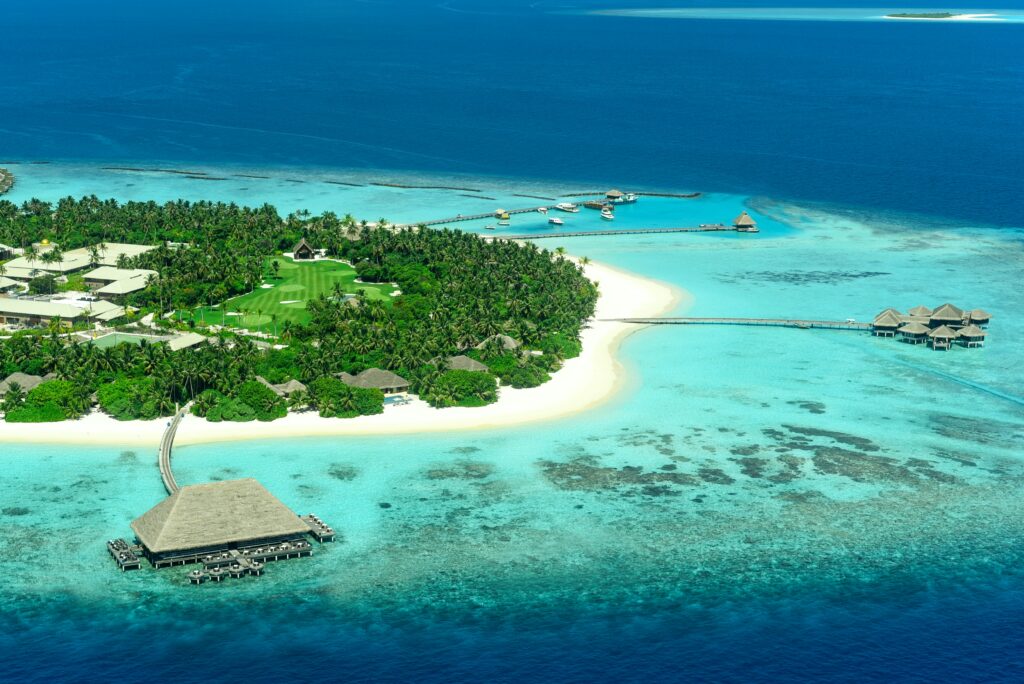 Te Waipounamu is the largest island in New Zealand and is home to spectacular landscapes. The west coast is particularly notable for its soaring snow-capped mountains, dramatic gorges, and cascading waterfalls. You can also check out the Southern Alps' glaciers (including Fox Glacier), some of the largest in New Zealand. It's a must-visit spot!
The east side contains many national parks and reserves, including Fiordland National Park and Paparoa National Park. Humpback whales migrate here during their breeding cycle between June and October each year; if you're lucky enough to see them up close, it'll be one of those moments that stays with you forever.
Upolu Island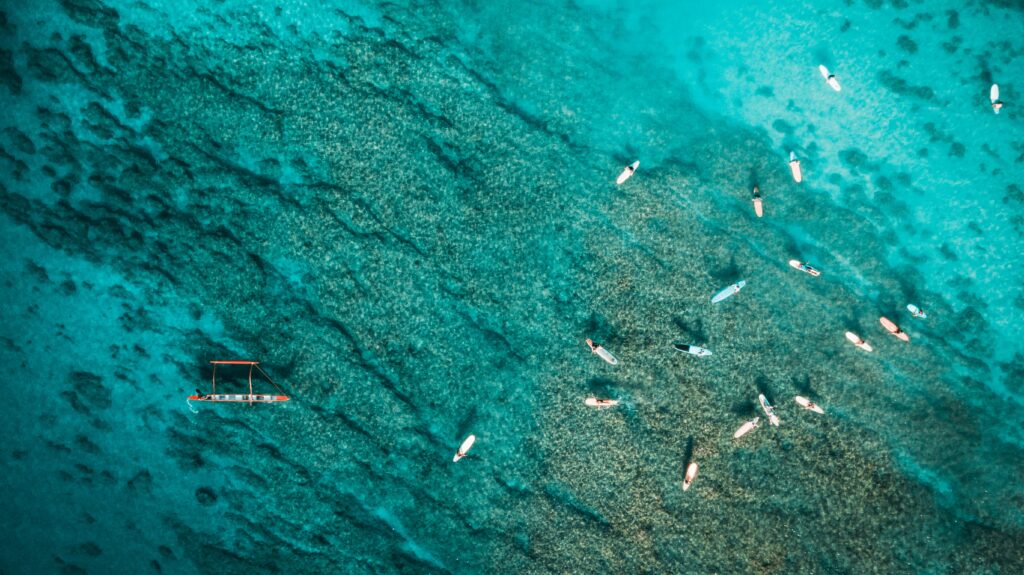 Upolu is the largest of the Samoan Islands, and it's home to Apia, the country's capital. The island is known for its tropical climate, white sand beaches, and warm waters. The best way to explore Upolu Island is by driving along its coastline from west to east.
The pacific island has coral reefs that make it a popular diving spot. The beaches on Upolu are among the best in Samoa and are a popular destination for tourists. They offer majestic views of the Pacific Ocean.
Tokoriki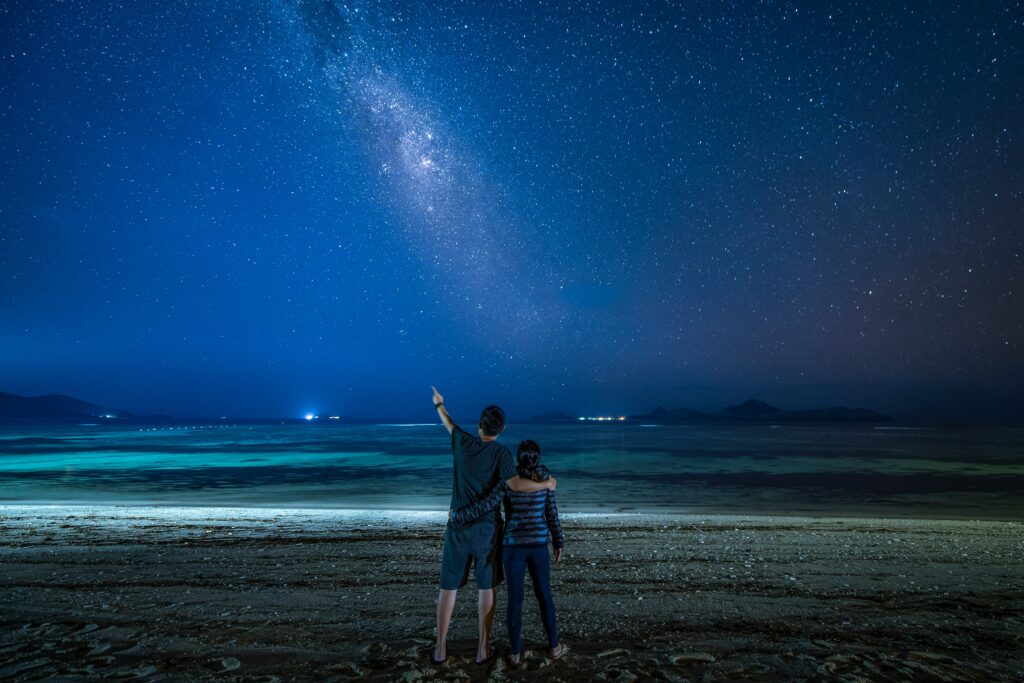 This small island in the Yasawa Islands of Fiji is known for its white sand beaches, tranquil clear waters, and coral reefs. It's also a popular diving destination. The Tokoriki Island Resort has 
entertained guests since 1979, offering accommodation on both the mainland and the island. It's also possible to camp at one of two campsites on the island.
If you want to experience Fijian culture while exploring this South Pacific paradise, head to Nukubati Island Resort. You can enjoy traditional Fijian dances held every night under starlit skies!
Monuriki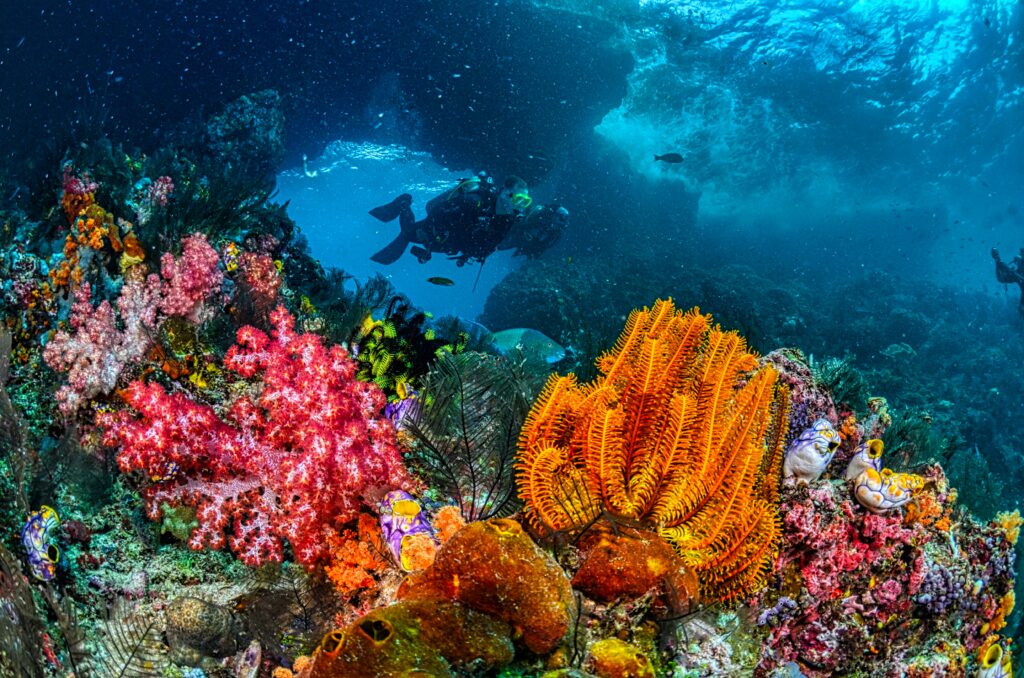 Monuriki is a small island in the Tuamotus, a group of islands in French Polynesia. It has been called the "Floating Garden" and is one of the most popular diving destinations in French Polynesia. Monuriki also offers some great snorkeling and fishing opportunities, as well as excellent beaches to relax on after you've explored.
Huahine-It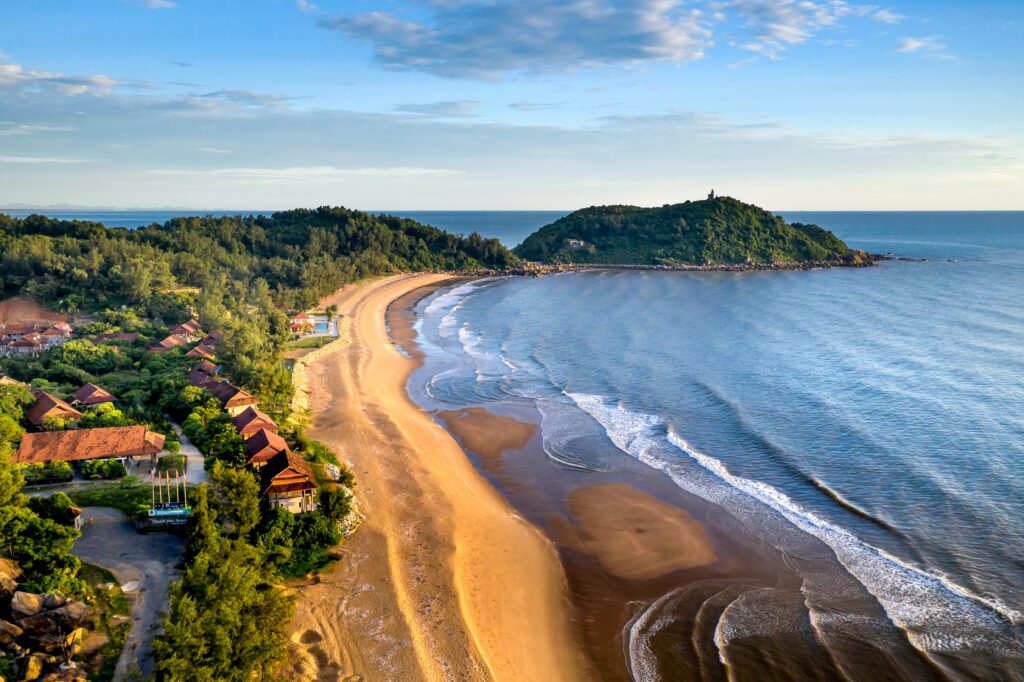 The small island of Huahine-It is off the west coast of Tahiti. It's a great place to relax and enjoy some sun, with many beautiful beaches and crystal-clear waters.
The pacific island has a Polynesian culture, with traditional art and crafts produced on the island. Many artists choose to live on Huahine-It because it gives them access to both materials from land and sea, as well as inspiration from their surroundings.
Denarau Island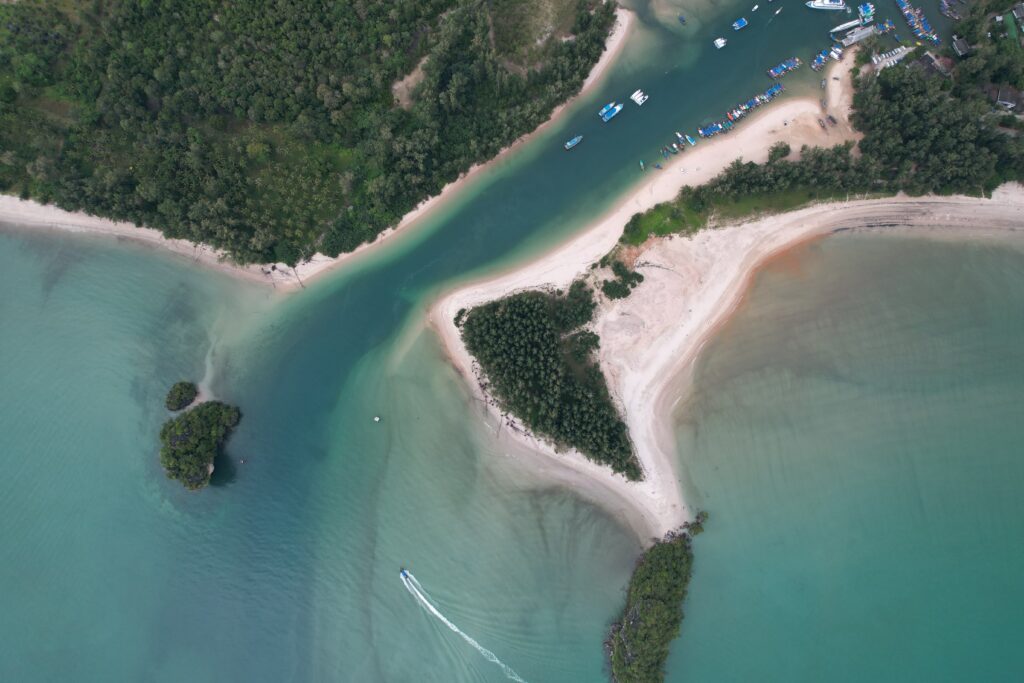 Denarau is the largest island in Fiji, and it's a popular tourist destination. It has a tropical climate, so you'll enjoy warm weather most of the year. The pacific island hosts numerous luxury hotels and golf courses for all budgets.
Raiatea Island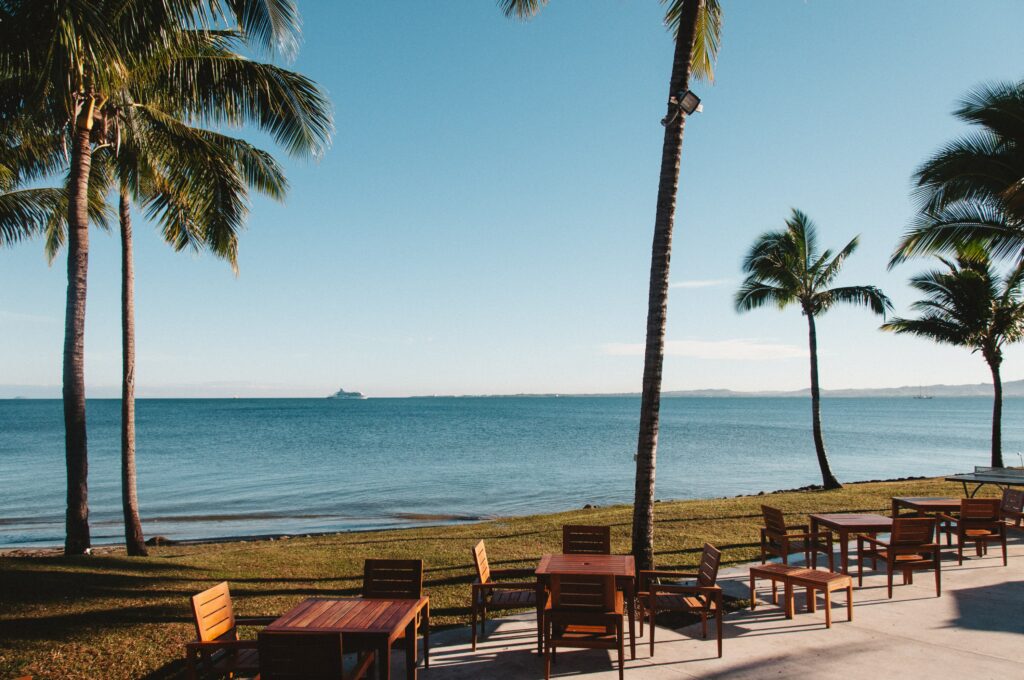 Raiatea Island is an ideal place for hiking and exploring. Famous for its beautiful beaches and lush green landscapes, you can relax on the beach or see the mountains and cascading waterfalls. Anau Valley Beach offers crystal clear waters and a calm environment, making it perfect for swimming and snorkeling.
Rangiroa Island
Rangiroa Island is part of the Tuamotu Archipelago, a group of atolls and islands in French Polynesia. It's a popular travel destination for tourists because it's known for its beautiful beaches, coral reefs, and diving sites. You can also snorkel in the lagoon to see sea turtles, fish, and colorful marine life.
Pentecost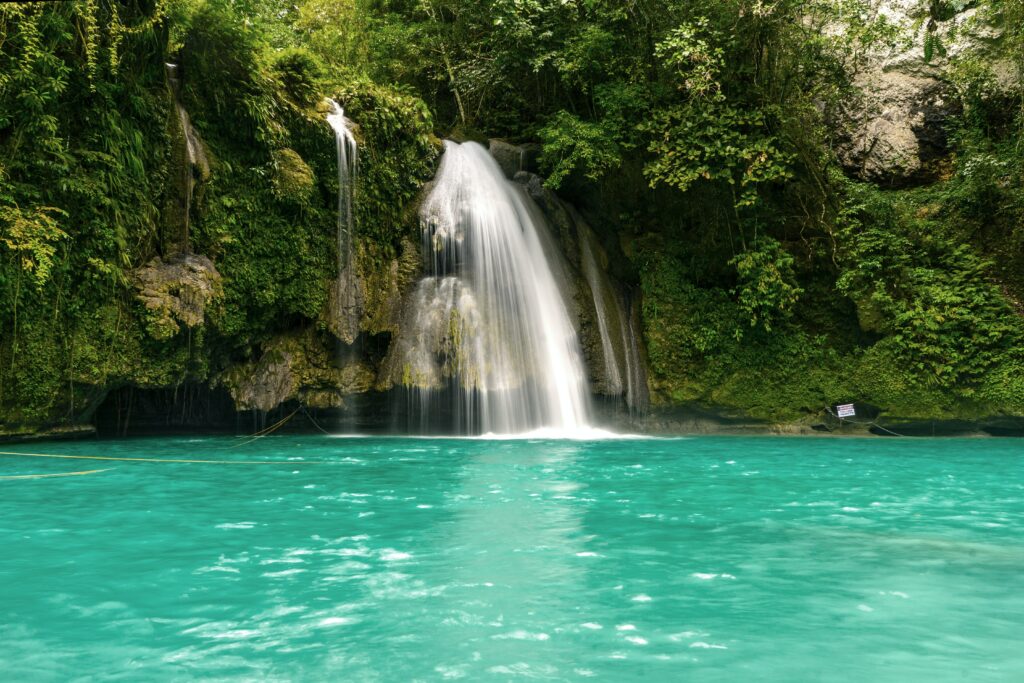 Pentecost is a tropical paradise with waterfalls, caves, and over 100 active volcanoes. Because of its natural beauty, it's been the backdrop for the movies "The Blue Lagoon," "Return to the Blue Lagoon," and TV's "Bay Watch."
It's now a lush rainforest filled with many plants like palm trees and breadfruit trees. There are also several waterfalls on the island, including Havannah Waterfall. It leads into a cave where you can swim inside!
Viti Levu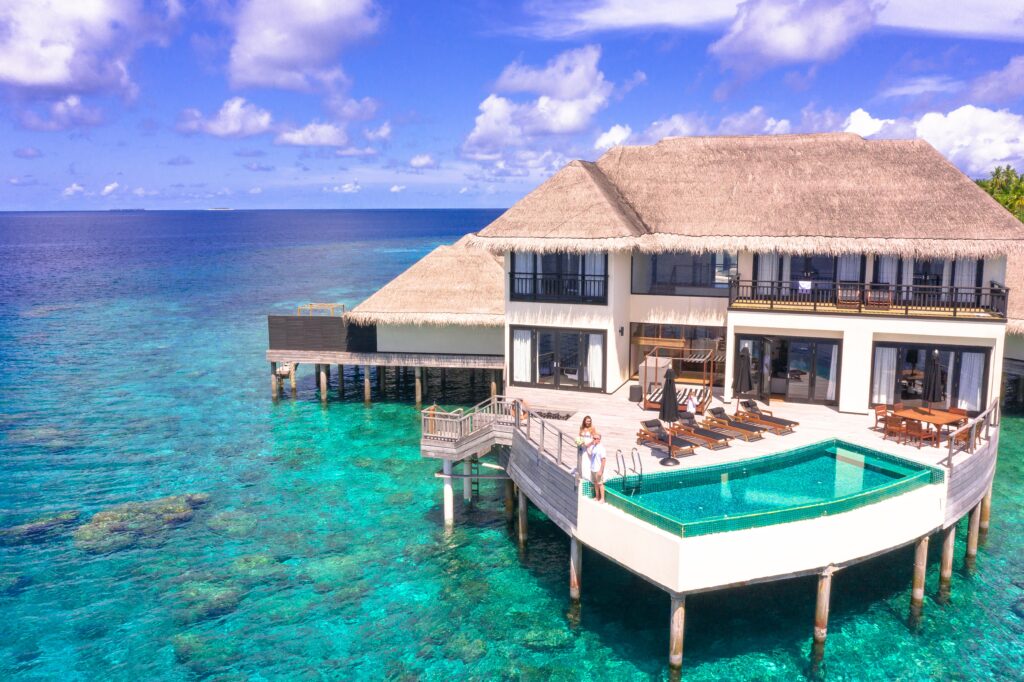 Viti Levu, the largest island in Fiji, is home to the capital city of Suva and many other urban areas. It's home to diverse mountain ranges and a wide range of climates and ecosystems. It makes it an ideal place for hiking and exploring—and there are more than enough waterfalls here to keep you in awe!
South Sea Island
The South Sea Islands is a chain of islands in the Pacific Ocean, east of the Solomon Islands. Travel to the largest island in the group is Banaba Island, also known as Ocean Island. If you're looking for an exotic vacation spot, this could be just what you need!
Uoleva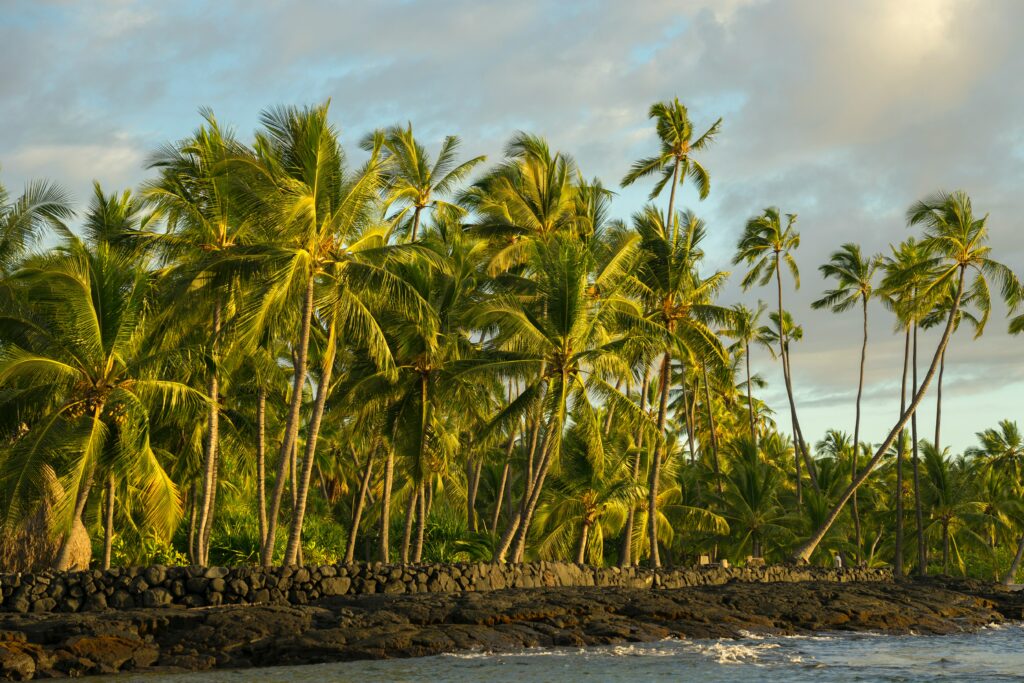 One of the most beautiful islands in the Pacific, it's a perfect place for a relaxing holiday, with its white sandy beaches and crystal clear waters. The coral reef surrounding Uoleva is home to hundreds of species of colorful fish and marine life, making it an ideal destination for snorkelers and scuba divers alike. The island has many ancient ruins, including tombs carved at sites like Moana Nui.
Moloka'i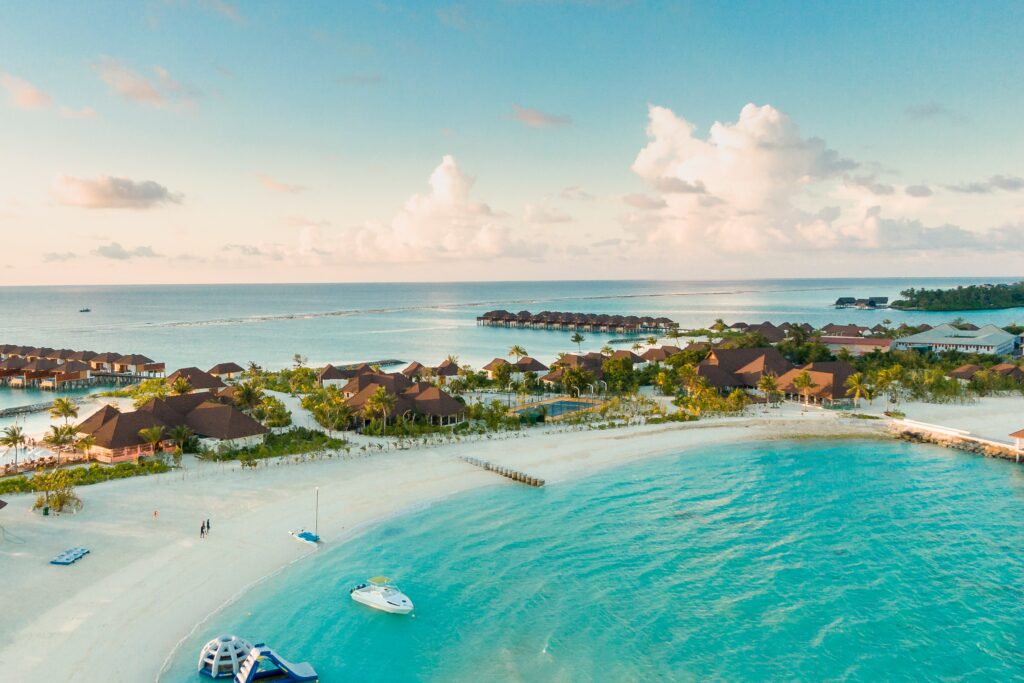 Moloka'i is the smallest of the Hawaiian islands. Due to its size and relative isolation from other islands, it's quiet and peaceful here. Moloka'i has a lot of rural areas that are great for hiking or horseback riding, as well as waterfalls like Mo'omomi Falls or Haupu Waterfall Park. There are also several delightful beaches on this West Coast island. Kaunakakai Beach and La'au Point Beach are great places to relax in the sun!
Grand Terre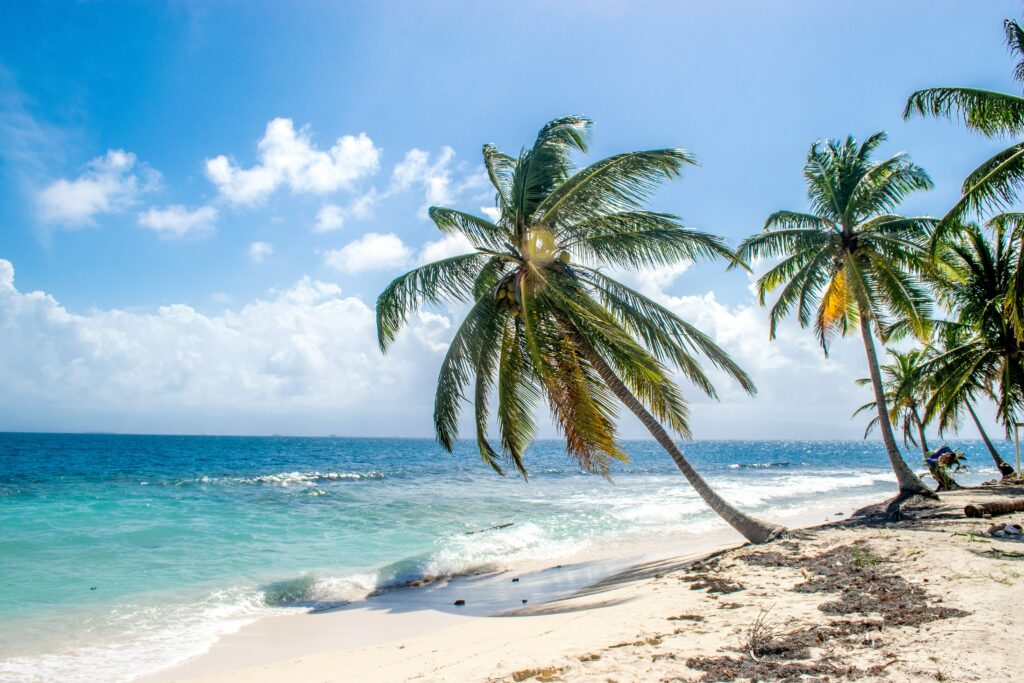 Grand Terre is a small island located just east of New Caledonia. The landscape consists of mountains covered by rainforests. There are also many beautiful viewpoints across the island where you can see both green forests and white sand beaches spread out before you.
You can relax on beaches or explore ancient ruins, thousands of years old! The best time to travel to Grand Terre would be between December through April since most places will be closed during other times due to heavy rainfall.
Aneityum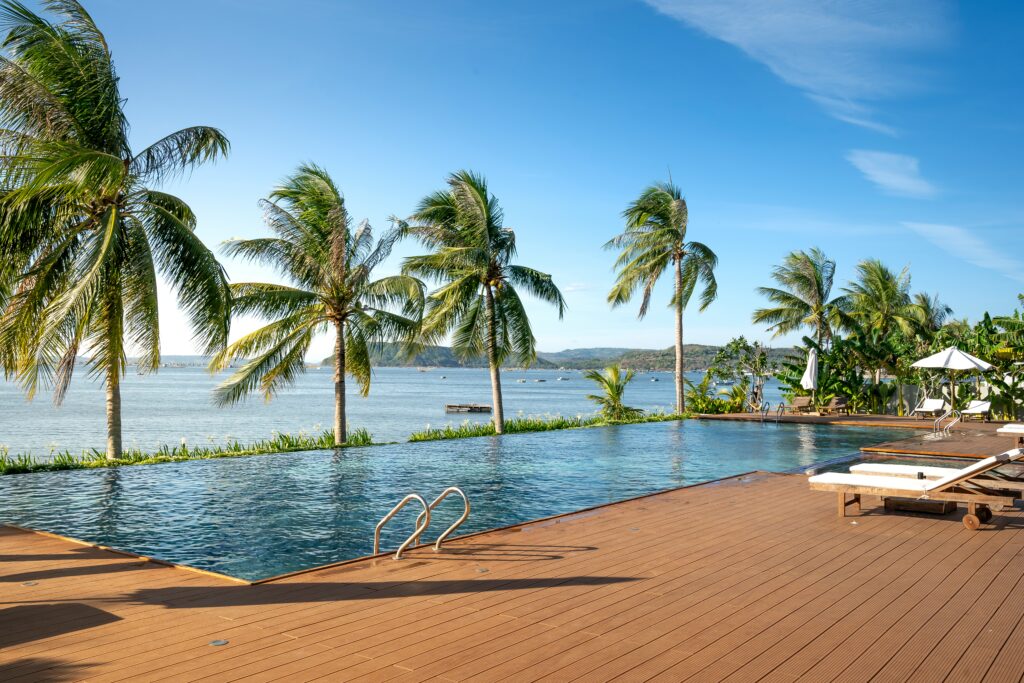 Located in the South of the Pacific Ocean, Aneityum is one of the northernmost islands in this country. The volcanic island has lush vegetation and rich culture.
Despite its size, Aneityum has much to offer visitors looking for something different from other islands in their travels through Vanuatu. From beautiful beaches to ancient caves filled with stalagmites, this place will leave you speechless!
Lifou Island
Lifou Island is the largest of the Loyalty Islands archipelago. This island is famous for its natural beauty, adventure tourism, and diving. It's home to two prominent landmarks: Mount Oku and Mount Toshiba. The beach on this Pacific Ocean island is perfect for snorkeling.
Tutuila
This island in the Pacific has been nicknamed "The Friendly Isle" because of its warm climate and friendly people. Home to many stunning natural wonders, such as waterfalls and rainforests, Tutuila Island has become a popular destination for tourists from all over the world.
Island of Hawaii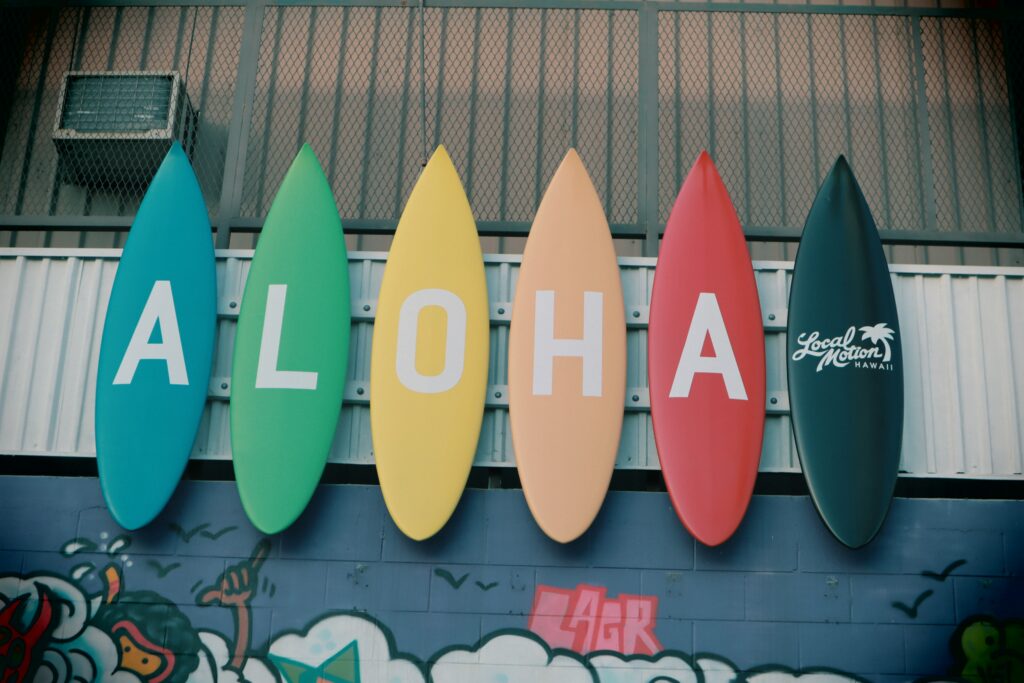 The Island of Hawaii is a magical place. There is something for everyone here, from active adventures to relaxing retreats.
This pacific ocean travel destination has many attractions, from the world-famous Waikiki Beach and Mauna Loa volcano to beautiful hiking trails and waterfalls. Hawaii has many scenic beaches on its west side, forested mountainsides, and lush tropical rainforests. The best way to see this island is by renting a car and exploring at your own pace.
Rock Islands, Palau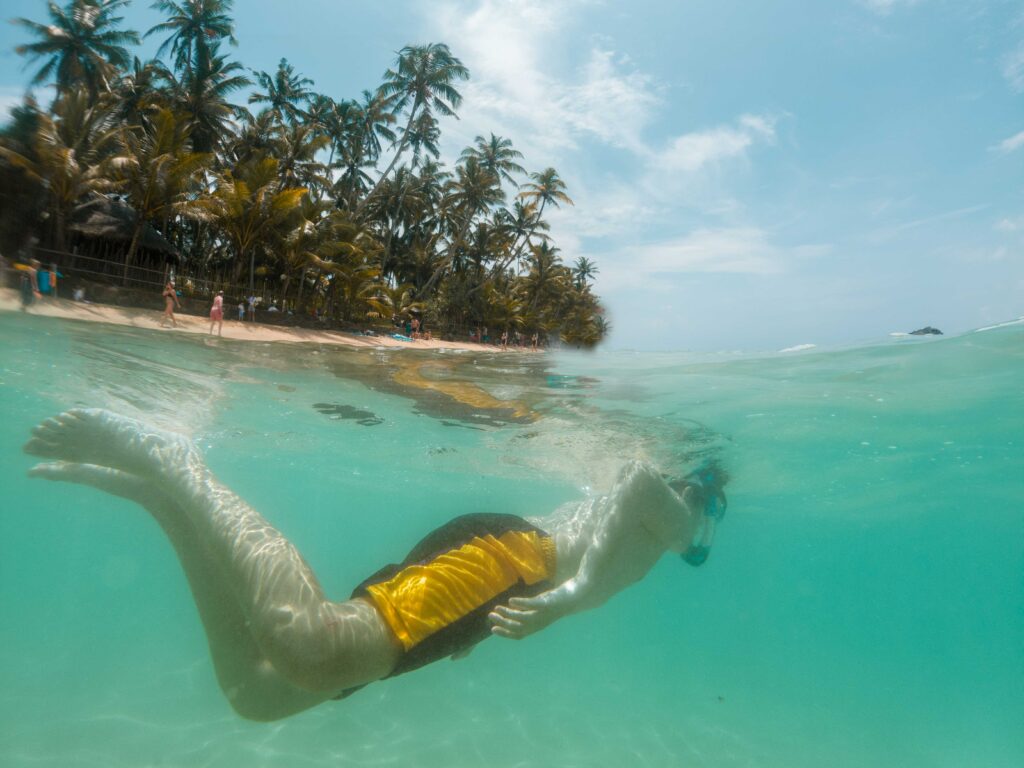 Rock Islands are a collection of over 500 islands, home to many species of birds and marine life. The most remote of Palau's islands, it's an ideal destination for those who love diving.
The crystal clear waters surrounding these islands offer some of the best diving opportunities in the Pacific Ocean. With their abundance of marine life and stunning coral formations, these islands boast some great diving sites. 
Way, Fiji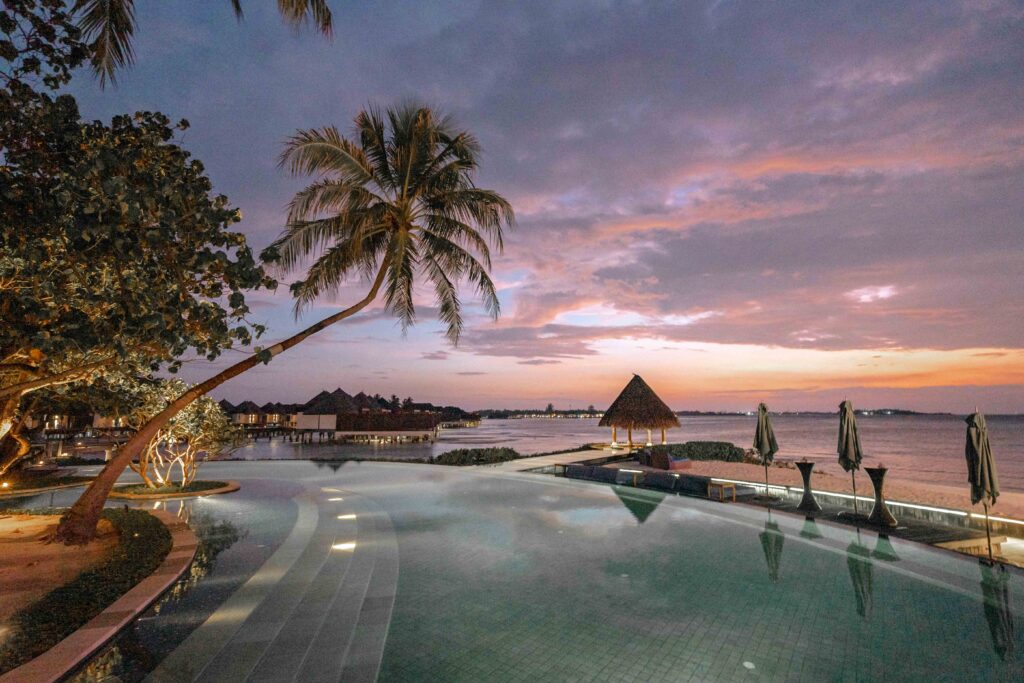 Waya Island is a private island in Fiji, owned by the Waya Island Resort. The Pacific Ocean island has a coral reef and a small village with about 50 locals.
The island of Waya is a beautiful tropical paradise with white sandy beaches. It is one of the most popular diving and snorkeling sites in Fiji because of its clear water and several varieties of fish and coral species that make it an attractive destination for divers from all over the world.
Te Ika-a-Māui (North Island), New Zealand
North Island is the largest in New Zealand and has a long history. It is home to Wellington, the capital of New Zealand, where you can find plenty of modern attractions. In Te Ika-a-Māui, you'll see Mount Taranaki, one of the most famous mountains in New Zealand. You'll want to travel to other spots on this island as well!
Pukapuka, Cook Islands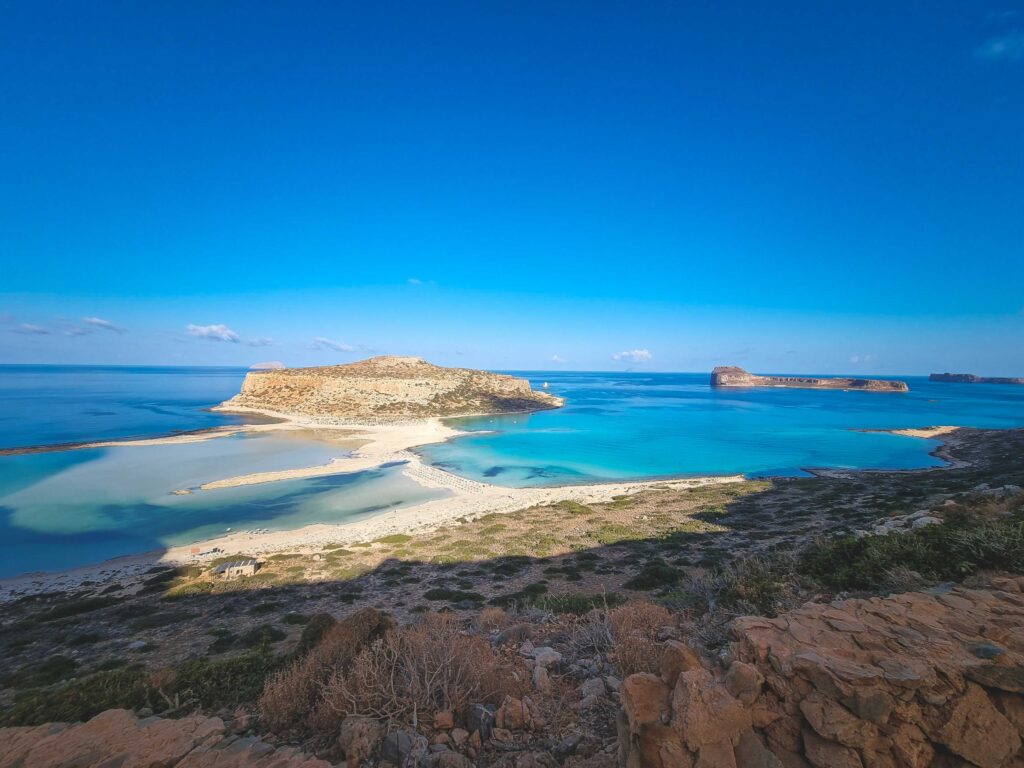 "Pukapuka" means "double-crescent," referring to its two crescent-shaped bays. The island is full of tropical trees and plants. There are coconut palms and fruit trees such as papaya and pineapple. The sandy beaches have white, pale sand and turquoise water, surrounded by lush green palm trees.
If you travel to Pukapuka, you might get the chance to see the traditional dance called "Te Au O Tonga" (The Dance of Tonga). It takes place at important events such as weddings and funerals.
Nuku Hiva, Marquesas Islands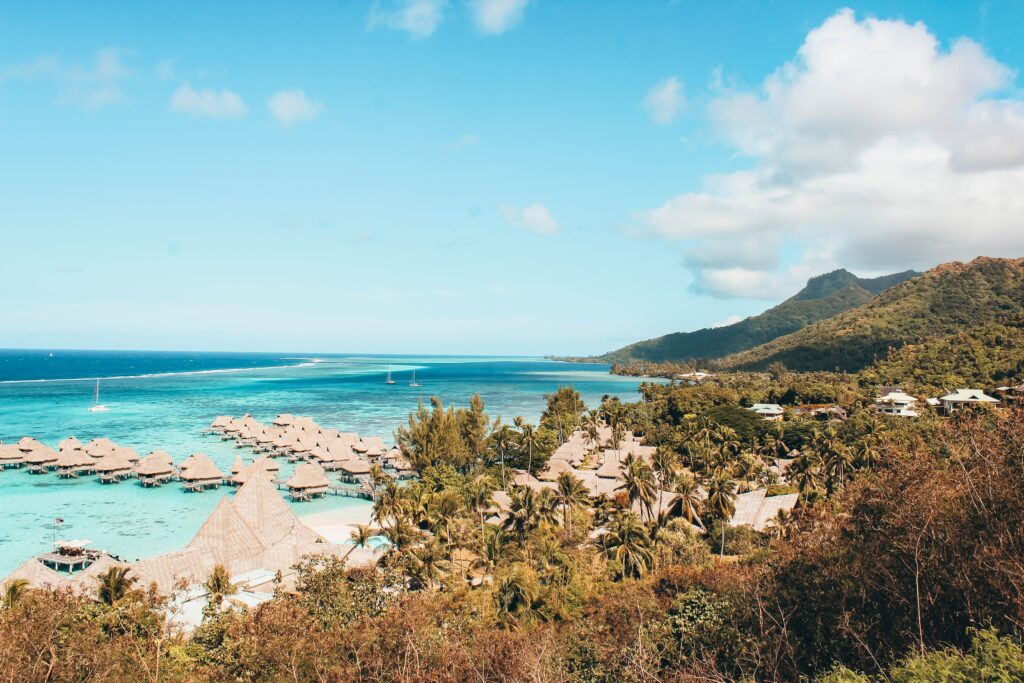 This Pacific Ocean travel destination, also known as the 'Island of Love, is a magical place. If you travel there, you'll be around mountainous terrain and tropical rainforest vegetation. This pacific island is famous for its breathtaking scenery, which includes two active volcanoes: Mt. Tohivea and Mt. Mouaroa. 
Nuku Hiva is a UNESCO World Heritage Site and a place for scuba diving and snorkeling. It's home to some of the best black sand beaches surrounded by green hillsides, making it a perfect place for hiking or relaxing on the beach!
Lanai, Hawaii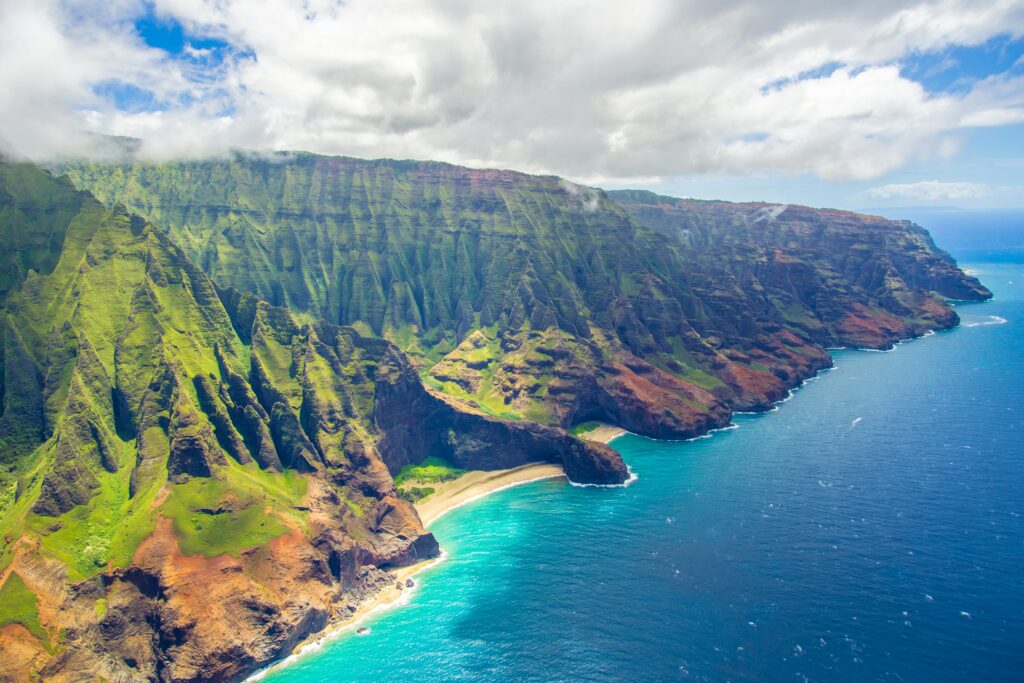 Lanai is the smallest of the inhabited Hawaiian islands, and it's also the least visited by tourists. However, this little island has a lot to offer to those who make the trip out there. It's also called "The Pineapple Island" because it was once known as a pineapple producer in Hawaii. 
It has become more popular with tourists who want to enjoy nature and try out fun outdoor activities. There's hiking and snorkeling at Beach Park on Lanai's eastern shoreline, where you can see turtles!
Waiheke Island, New Zealand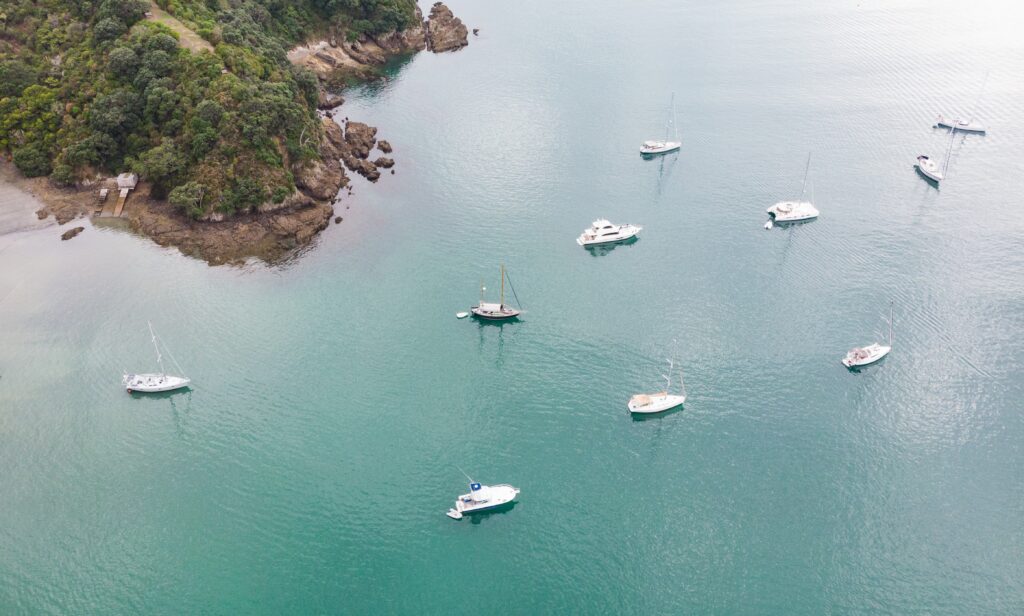 New Zealand is one of the most popular destinations for Pacific Ocean Travel. It has some of the best beaches and hiking trails, as well as wineries that are a must-see for any wine lover. 
The island itself is relatively small and cozy—just around 7 kilometers. So it's not uncommon to hear about tourists who fall in love with the island and decide to stay for good! Waiheke Island is also a popular wedding destination: if you're getting married this year or next year and want something more unique, consider getting married here instead!
Kangaroo Island, Australia
Kangaroo Island is a Pacific Ocean island off the coast of South Australia, located about halfway between Adelaide and Melbourne. Kangaroo Island gets its name from its kangaroos (of course!) but also from its abundance of other wildlife like koalas, wallabies, possums, seals, and penguins. The waters surrounding Kangaroo Island are also known for their abundant marine life—including whales and dolphins—offering excellent fishing opportunities above and below water.
New Hanover, Papua New Guinea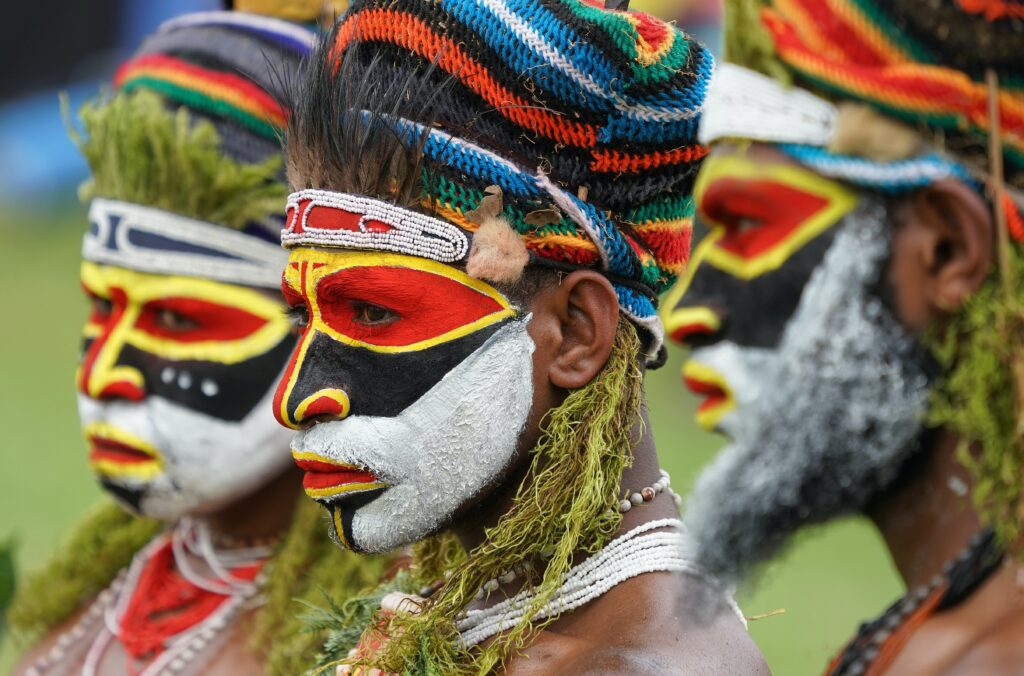 The Pacific Ocean island of New Hanover is home to the Kokoda Track, a World Heritage site that traces the route used by Australian soldiers during World War II. The trail has been walked on by thousands of visitors since the war ended, and with good reason. It's one of the most beautiful walks in all of Australia.
The island is also home to Mount Kaindi, at 2,058m (6,747ft) at Papua New Guinea's highest peak. A climb up its peak offers breathtaking views across both New Hanover Island and mainland Papua New Guinea—and it's not an easy one!
Kauai, Hawaii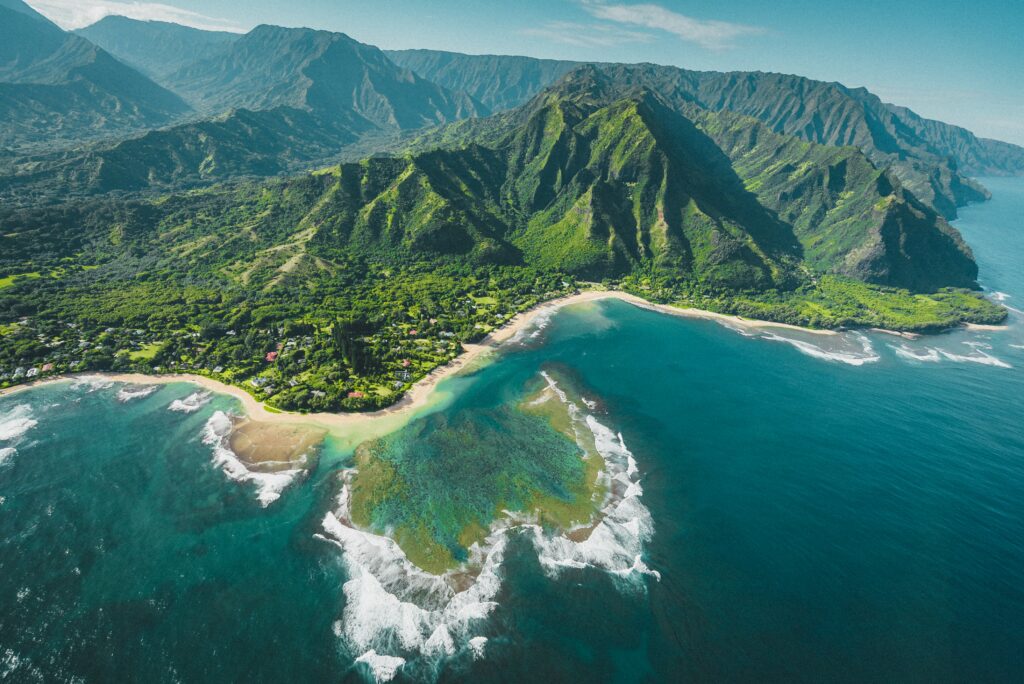 Kauai is the oldest of the major Hawaiian Islands. It's also known as the "Garden Isle." It boasts a population of about 67,000—so it's not a secluded paradise. But don't let that dissuade you; this pacific island has some spectacular natural features that make it worth visiting.
The island is home to some majestic beaches, including Poipu Beach Park and Waimea Bay Beach Park. The beaches are for swimming and surfing, but there are also plenty of other things to do on Kauai if those aren't your cup of tea! You can hike through Waimea Canyon State Park or take scenic helicopter tours over the pacific island.
Mare, Loyalty Islands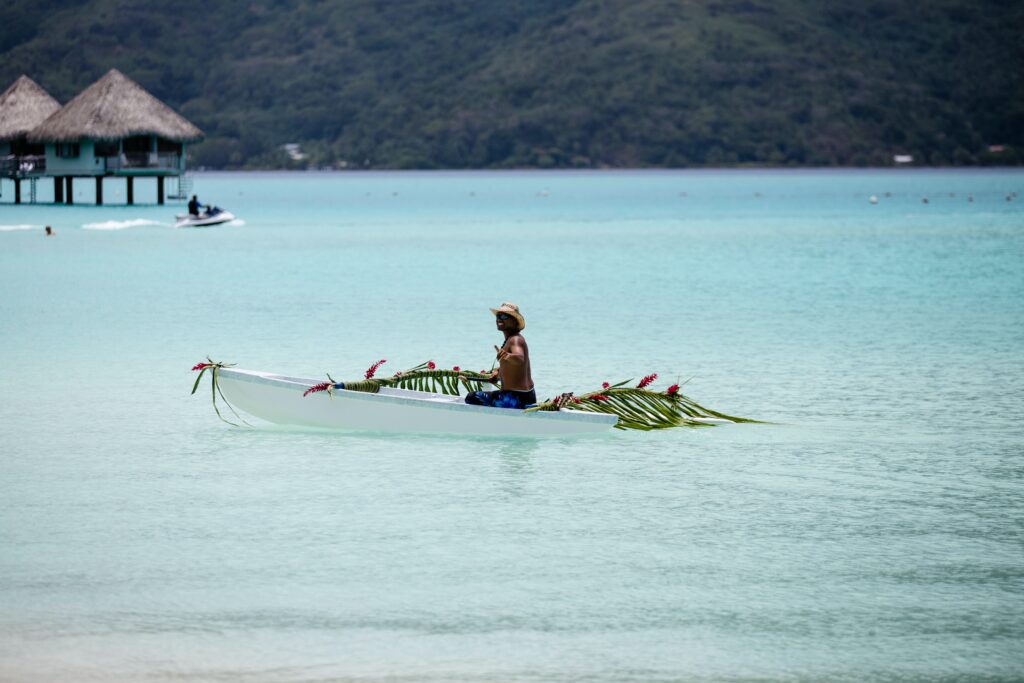 Mare is the largest of the Loyalty islands. It's also one of the most popular destinations in French Polynesia due to its white sand beaches, lagoon, and volcano Mount Oina. Found by the east coast, this dormant volcano rises steeply from the sea with black lava rock slopes covered in vegetation such as ferns, pandanus trees, and coconut palms. Several hiking trails lead up its side for a great view over Mare and surrounding areas like Lake Tahoe (Teha'e), which sits in a crater above sea level with views of Tahiti from high above.
Tongatapu, Tonga
Tongatapu, the main island of Tonga and home to the capital of Nuku'alofa, is a UNESCO World Heritage Site. It's full of beautiful scenery and rich history that makes it one of the most popular tourist destinations in all of Pacific Oceania. You'll want to travel there and visit its many historical sites like Mu'a and Haveluangi, as well as hiking up Mount Fonualei for a bird's-eye view over Nuku'alofa.
Taveuni Island, Fiji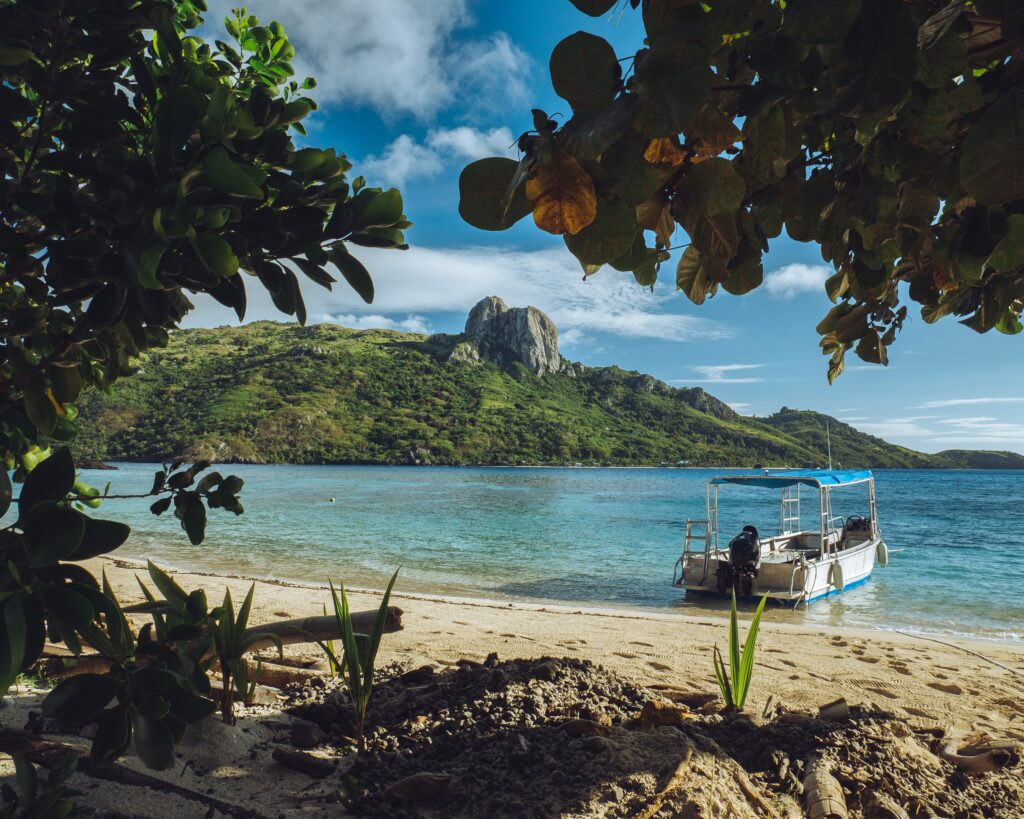 Taveuni Island is one of Fiji's most beautiful islands. It has a diverse landscape, with mountains, dense rainforests, waterfalls, and white sand beaches.
You're sure to enjoy this island as it's known for its friendly people and warm hospitality. The island is home to many traditional villages where you can enjoy the local culture and traditions.
There are plenty of activities on offer, such as diving, snorkeling, kayaking, and fishing. You can also bike through the island's rainforests or hike up Mount Tomaniivi – the highest peak on Taveuni Island! Even if you don't hike (like me), there are plenty of spots where you can sit back and relax on the beach.
Efate, Vanuatu
Efate is an island of Vanuatu and has become a popular travel destination in recent years. The island's white sand beaches, dotted with palm trees and lined with clear blue water, draw thousands of tourists.
The capital city of Port Vila is on Efate, as well as the national Parliament House and Supreme Court building. Other culturally significant landmarks include Chief Roi Mata's burial site at Nguna Nguna Beach. It's a sacred mountain called Mount Yasur; and a waterfall near Tanna Island that attracts many visitors every year
American Samoa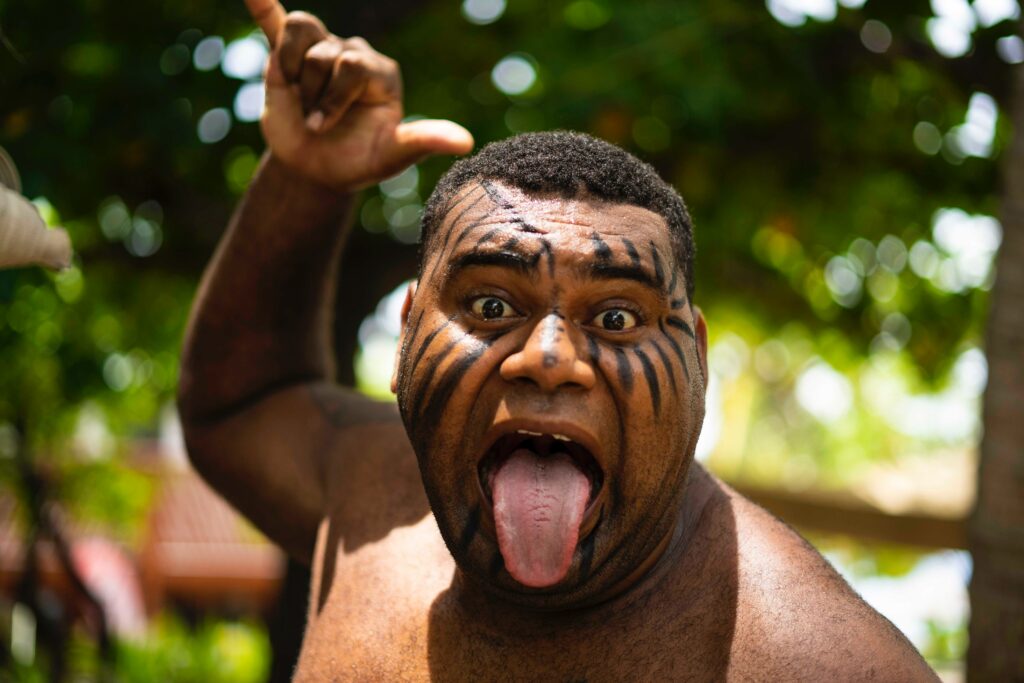 Of is the largest Pacific island in American Samoa and a popular diving destination. It's also home to the largest population of Polynesians outside of their homeland, which is why it's called "The Land of Promise." 
This Beach is one of the island's most popular beaches for swimming and snorkeling. It's located on the west side of Ofu Island and offers white sand with turquoise water and blue skies overhead. You can enjoy swimming, snorkeling, and scuba diving.
The waters around Ofu Island are home to several species of colorful tropical fish. These include butterflyfish, angelfish, parrotfish, and surgeonfish. The coral reef surrounding Ofu Island also provides shelter for many different types of marine life, which includes sea turtles, dolphins, and whales.
Pitcairn Island, Kiribati
Imagine being on one of the most isolated islands on earth! Pitcairn island is located in the south Pacific Ocean and is about 4,600 miles from New Zealand. The population consists of only 46 people who live on this remote island. 
The island has a rugged shoreline that faces directly into the Pacific Ocean. The best time to travel there is during summer because there are no crowds. You can enjoy relaxing on one of the beaches or walking around aimlessly enjoying nature's beauty. 
Hiva Oa, French Polynesia
Hiva Oa is the largest and most remote of the Marquesas Islands, located in French Polynesia. It's a popular destination for divers who wish to explore its spectacular coral reefs and archaeological sites that date back over 3,000 years. Hiva Oa also has beautiful natural landscapes with mountains rising above deep valleys and low-lying flatlands dotted with villages.
O'ahu, Hawaii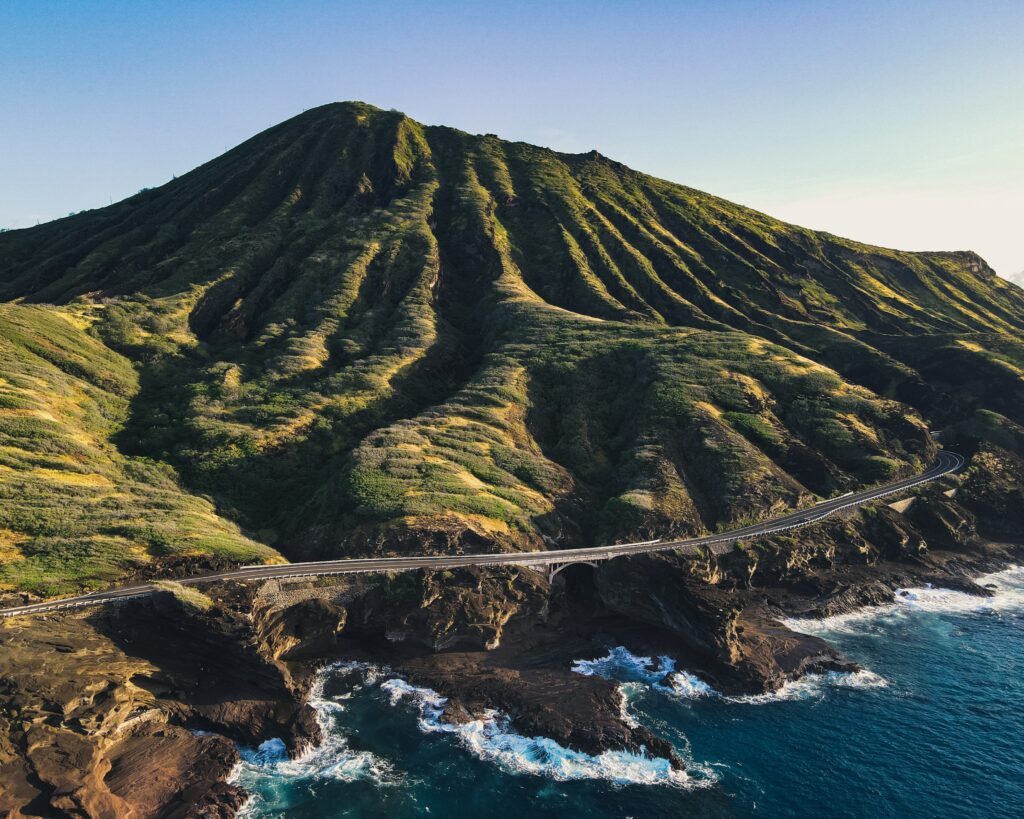 O'ahu is the third largest Pacific island in the Hawaiian chain and has some of the most diverse terrains. You can find everything from white sand beaches to towering mountains.
You can visit Pearl Harbor to learn more about the events that led up to World War II. O'ahu Island also has scenery you can't miss out on during your visit! 
Yap, Federated States of Micronesia
Yap is a small island in the western Pacific Ocean, home to one of the world's largest stone money sites. This gorgeous island is of limestone and ancient ruins. Yap is known for its stone money. It was for the payment of goods and services. The site has a collection of low-lying coral atolls which lie northwest of Palau.
Maui, Hawaii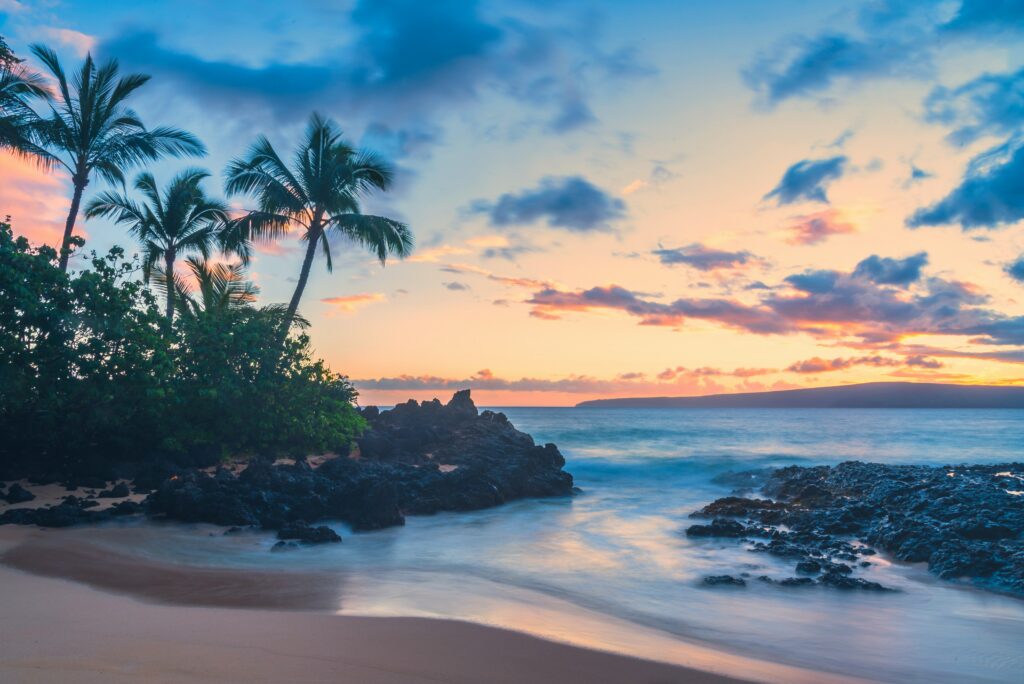 Maui is the second largest of the Hawaiian Islands. It's a popular Pacific travel destination for its waterfalls, mountains, and hiking trails. Maui has over 70 miles of sandy beaches that stretch from one side to another.
This beautiful Pacific Ocean island is a popular destination for tourists who want to enjoy some peace away from the hustle and bustle of daily life. If you are planning your first trip to Hawaii, this would be an ideal place to travel. There are a lot of activities to keep you occupied while you explore this beautiful island.
Conclusion
I hope that this list has given you some inspiration for your next holiday. If there's one thing that I'd want to emphasize, it's the importance of doing your research before traveling abroad. There are so many beautiful islands in the Pacific Ocean, and we all want to see them – but it takes a little planning! The more prepared you are when you travel to a new place, the better experience you will have during your stay.